Baltic Lifejackets Sweden have announced the addition of two new mid layers to their apparel range.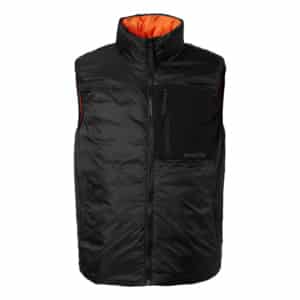 The Baltic Roxen is available as both a gilet and a jacket. It is a soft and warming lightweight mid layer that is suitable to wear as an outer layer on a dry day or under a shell/waterproof jacket when you need something extra to keep the elements away. The padding in the Roxen series is made of Repreve fibres. Repreve is a new technology that recycles post-industrial fibre waste and post-consumer plastic. One pound in weight of these fibres saves enough water to provide more than the daily drinking water for one person and enough energy to run a compact fluorescent light bulb for nearly 22 days. 
The Roxen jacket and gilet, which are available in black unisex sizes XS to XXL, will take up limited space in your bag as they neatly compact into their own pocket.