Whatever your age, working in boating can be a great way to turn your hobby and passion into a way to make a few pennies. But what are the options for working afloat and how do you get into a job? Paul Glatzel tells us…
You are certainly not the first, and won't be the last, to be sitting there reading Powerboat & RIB wondering whether you can turn your hobby into a job or a business. Indeed, about 20 years ago I used to buy a magazine called Sportsboat and wondered how to make that same move myself. As an instructor and commercial skipper, I now get to boat and teach in amazing places, so if you have the desire, then you can certainly turn your dream into a reality.
So what jobs are out there and how do you get them?
For many keen to turn their dream into a reality, their first exposure to someone working in the sector tends to be with an RYA powerboat instructor as he/she teaches them their RYA Powerboat Level 2 course. So how did this person get to be an instructor? Becoming an instructor able to teach Level 2 can be a great way to share the passion that you have with others. An RYA powerboat instructor needs to have at least five years' experience (unless they work full-time in the sector) across a range of craft, and ideally locations, in order to possess Level 2 and a suitable first-aid qualification. They don't need to have any theory qualifications but will need to have a level of knowledge a fair bit above that taught at Level 2. If they have all of these, then they can attend an RYA Powerboat Instructors Pre-assessment, which (as its name suggests) seeks to ensure that they are at the right level to attend the instructor course proper. The instructor course lasts three days and is run at a variety of RYA centres around the UK and overseas.
Another popular option is to work as a boat driver of some description. At the basic level this could be helming a small taxi boat in a river, or you could qualify to helm a large RIB running coastal trips and corporate events. At the bigger end of the boating scale you can progress to helming large motor cruisers for clients in the UK or overseas. To drive a boat carrying passengers you will need to become a 'commercially endorsed' skipper. There are various levels to aspire to, but at the entry level you can commercially endorse an RYA Powerboat Level 2 certificate if you have at least 12 months' experience. You will need first-aid and sea survival qualifications to undertake an online course addressing your responsibilities as a commercial skipper/operator, and you will need to pass a medical. Achieving a commercially endorsed Level 2 is a great stepping stone and you could go on to gain experience as crew of a craft or helm a small craft in sheltered waters yourself. To go further afield and to helm larger craft you will need to either achieve your Advanced Powerboat 'Certificate of Competence' (known as the 'Advanced Exam') or your Yachtmaster Offshore or Coastal. These differ from Level 2 in that an RYA examiner will test your ability, so expect to need a far higher level of theory knowledge and to be a very competent boat handler. Most people start at Level 2, gain experience for a year or two and take their theory courses so that they can then take whichever of the exams best suits their desired route forward. 
One of the most popular roles for commercial skippers in recent years has become working on wind farm boats around the UK coast. Generally well paid with a typical four-weeks-on, four-weeks-off rota system, this can be a great way to be afloat. To work on a wind farm boat as a skipper you will need to get to Yachtmaster Offshore level; however, like all larger vessels they need crew, so as you work towards that level, starting as crew can be a great option.
Other options in the leisure world include working as a water sports instructor or as crew on a superyacht. You might think that to become a water sports instructor you need to have started as a windsurfer or a dinghy sailor as a kid, but there are now a lot of organisations that offer intensive schemes that lead towards getting these qualifications. There is also now a range of BTEC water sports courses for those still in full-time education that offer a real alternative to staying at school. 
For those keen on the glamorous world of superyachts, the initial role of a 'deckie' is a stepping stone towards (should you aspire to it) the role of captain. With Powerboat Level 2 and a variety of other qualifications, deck crew spend their time keeping the yacht clean and helming the variety of smaller boats ('tenders') that are on board the yacht to ferry guests around or undertake water sports. Roles are available on craft from 30m to 200m, with some vessels having as many as 10 tenders, multiple jet skis and more water 'toys' than you can begin to imagine. Being an RYA instructor can really help with finding a job, and personal watercraft (jet ski) instructors are especially popular for teaching clients how to use these safely. As with water sports instructors, there are ways of entering the sector for those already possessing the qualifications, or if you want, there are schemes to take you from little experience to very qualified in fairly short periods of time. 
For water sports instructors, there are roles in the UK at commercial and local authority-run centres, and many sailing clubs will use their own members to train other people. Overseas there are plenty of options too, and the holiday companies recruit many instructors each year as beach staff in generally pretty wonderful locations.
So are you going to get rich? Definitely yes! Assuming, of course, that your definition of rich relates to the quality of memories that you have and the smile that you get being afloat while others are helming a desk or a van steering wheel. Some roles are not well paid, but others (like the wind farms and superyachts) offer good rewards and a good career, so there should be something to suit everyone. Whether you choose to just do some part-time boating work and marry that to some other form of income, or you go the whole way and step full-time into the industry, you are guaranteed to love the days that you are afloat – after all, what better way can there be to earn money!
And the coolest job I've seen people do afloat? The boat drivers for the British Antarctic Survey get to drive RIBs through ice and among the finest scenery the world can offer – and they get paid for it! 
Have fun afloat! 
Top tip
Attend a Level 2 course as an observer before your instructor course to i) get tips for your instructor course, and ii) ensure that you will enjoy teaching!
Find out more: from the RYA website and by searching for instructor courses. 
Employment: Some schools that run the instructor courses will offer work to their students. Try sailing clubs and look to volunteer at boating organisations to get a chance to put the instructor course to good use. For experienced instructors working at a commercial company, teaching becomes an option.
Offer to work for free for fishing or dive charter boats as a crewmember to gain experience and build contacts.
Employment: Search the Web, get a CV together and go to meet the operators. You will do better face to face than by email.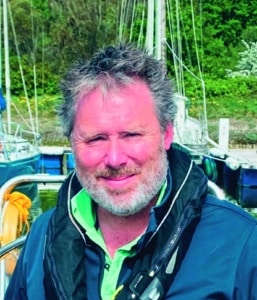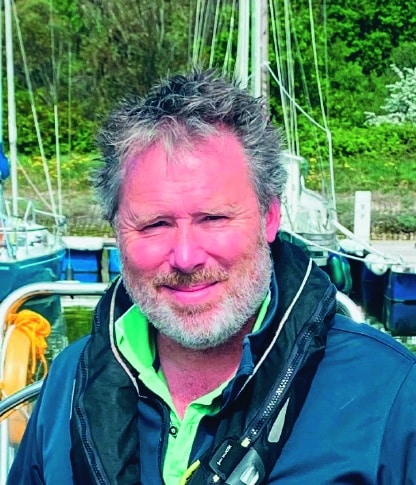 Paul Glatzel is an RYA powerboat trainer and wrote the RYA Powerboat Handbook and the RYA Advanced Powerboat Handbook. He runs Powerboat Training UK and Marine Education in Poole and Lymington (www.powerboattraininguk.co.uk / www.marine-education.co.uk).