This summer the electric e-foil brand Fliteboard made history as the first electric-powered watercraft to cross the English Channel. Fliteboard, known as the Tesla of the water, completed the crossing on Thursday 12th August in under two hours. Father-son duo Rob and Morgan Wylie set out to achieve a new world first for flying across the Channel non-stop. The 37.37km mission took 1 hour, 39 minutes and 55 seconds from Cap Gris-Nez in France to the Folkestone coastline, where both riders landed successfully after a continuous run from coast to coast on one single battery charge.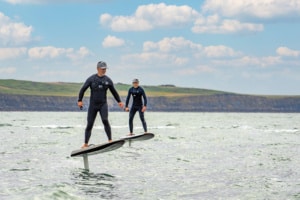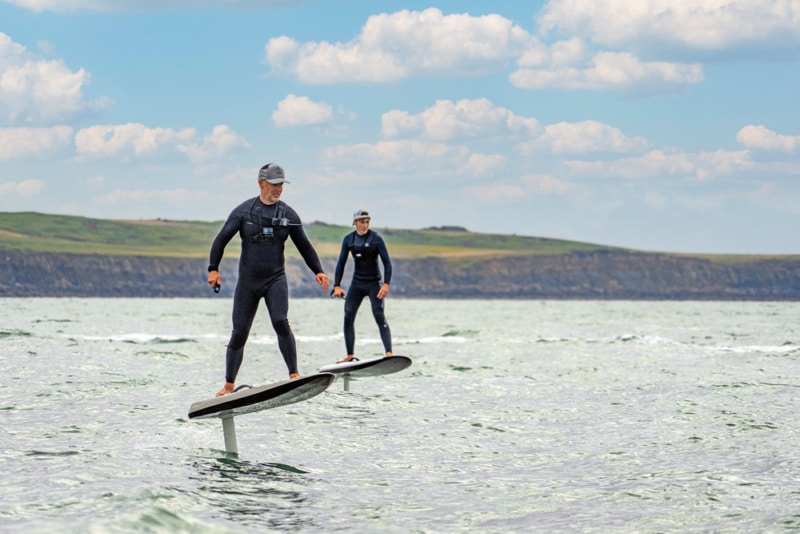 The Byron Bay start-up has been quietly taking over the watercraft world since it launched in 2018. Born out of professional kite surfer David Trewern's water sports obsession, the brand has grown into a global success story that is leading the way in electric hydrofoil technology. 
Described by Shopify founder Tobias Lütke as 'the most magical gadget on the planet', Fliteboard is a next-generation watercraft that allows you to fly smoothly above the water at exhilarating speeds. It doesn't rely upon wind or waves and gives you the freedom to travel for up to 40km per charge while hovering approximately 70cm above the water, with its speed controlled by a hand-held Bluetooth remote. This new invention is so responsive that even the most subtle movements bank turns or change your flying altitude, providing endless freedom and expression. Created with the latest electric vehicle and battery technology, it offers a fast, clean, quiet and powerful ride like nothing before it.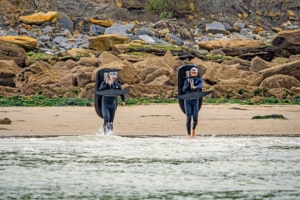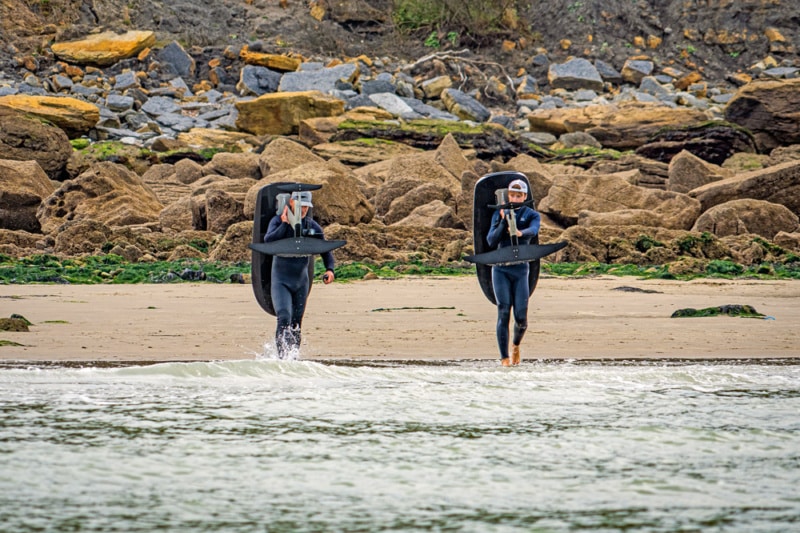 It recently made history this summer, being the first electric-powered watercraft to fly across the English Channel in under two hours, showcasing the unstoppable possibilities of EV technology. Currently, an average 1.5-hour session on a board will use less energy than a 10-minute drive to the beach. The design integrates cutting-edge technology, engineering excellence and the highest levels of production quality. Designed to perform in extremely harsh environments, the boards are made with high-performance materials, with finishes that are durable and beautiful.
Fliteboard rider Rob Wylie said: 'Ever since I first experienced riding on a Fliteboard, I was hooked as I knew this was going to be the next generation of water sports. I was so impressed that I also invested in the company to join the Fliteboard story and support building awareness around the product and the e-foiling category as a whole. The Channel crossing has not only set a new world record but also proves how advanced Fliteboard's technology is that we successfully made the crossing on one single battery charge.'
Over the years, Fliteboard's team of engineers have designed the boards using the latest cutting-edge technology, ensuring every element performs to the highest standard. The battery pack is an IP67-rated Flite Cell. Sealed, waterproof and drop-proof, it integrates with an intelligent battery management system that allows magnetic safe switching and fail-safe protocols in bespoke on-board electronics for unrivalled safety. Each board features water ingress detection, safe shutdown and on-board temperature monitoring. The patented Flitebox system also employs drivetrain electronics in a waterproof, heat-dissipating housing integral to the e-foil assembly. This 'plug and play' system creates significant competitive advantages for efficient heat management, as well as simplicity of assembly, storage and maintenance. The design also incorporates internal sensors that automatically shut the motor off when a rider falls and prevent operation of the propeller on land to maximise safety. 
This new technology is here to enliven the water sports market and inspire a future of quiet and clean ocean enjoyment and travel. Over the next five to ten years, the brand has big ambitions to future-proof the category and continuously improve on its environmental footprint, from achieving greater battery energy and safety, allowing for easier travel, to reduced weight and greater durability of the product to ensure each board has a long lifespan. Fliteboard also hope to see an increase in competitive e-foil events and races to continue to showcase the best of the sport on a world stage. 
Full range: https://eu.fliteboard.com
David Trewern – Founder Background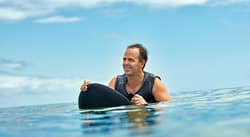 Fliteboard founder David Trewern is a former kite surfing world record holder and serial entrepreneur who created the brand from his love for water sports. Fliteboard was conceived in David's family home at Belongil Beach during a sabbatical post exiting his second major business in 2015. The first prototypes were made with a 3D printer bought from Aldi, and soon after, Fliteboard flew in the water for the first time. 'Within the first few seconds, I knew this product was something extraordinary,' said David. 'Fliteboarding feels like flying, providing a whisper-quiet, emission-free ride at speeds of up to 45 kilometres per hour without leaving a trace of pollution in sight. The freedom was like nothing else, and we knew straightaway that Fliteboard would soon revolutionise water sports.'
Fliteboard holds numerous patents and has won awards all over the world; most recently the Fliteboard ULTRA received a prestigious Good Design Award Best in Class Accolade in the Product Design category in recognition of outstanding design, innovation and focus on sustainability 2021.The electric hydrofoil was one of 933 design projects evaluated by over 70 Australian and international jurors, including designers, engineers, architects and thought leaders.