The all-new E8 electric tender from

Falcon Tenders was conceived by ThirtyC Yacht Design, continuing Falcon's long-standing mission to collaborate with world-renowned designers and international stylists.

The Falcon E8 aims to pair the non-fussy sophistication of clean lines with the unassuming qualities of a modern-day classic. A low stepped aft facilitates easy boarding and provides seating for guests when underway. Reclaimed teak decking runs from the axe bow to the stern, with large interior storage located under the cockpit seating. A customisable console is paired with a fully bespoke exterior paint scheme and a signature interiors package.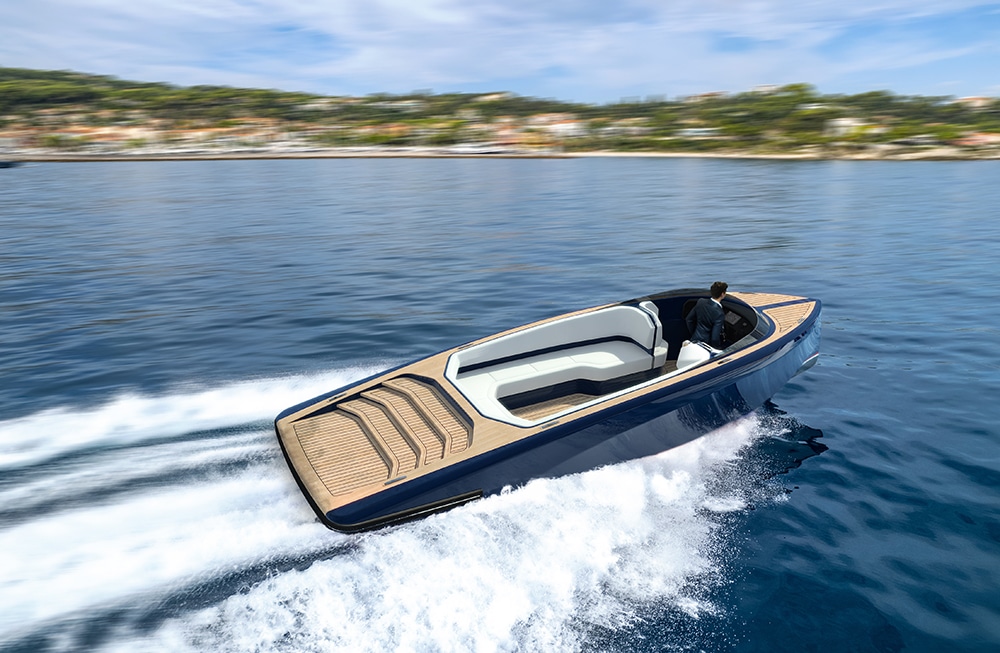 Rob Armstrong, Creative Director at ThirtyC, commented: 'We wanted to create a no-frills stylish tender that doesn't just look good or perform well, but will also complement any mother ship. The Falcon E8 is an elegant boat for guest transfers but is equally suited to running alongside as a superyacht toy and facilitating fun on the water.'
With sustainability a priority, it comes equipped with a Vita Power propulsion system, comprising a high-performance electric powertrain that integrates the latest technology with proprietary control software.