Dave Marsh discusses some of the key developments in electric boating and envisages what the future might hold …
We tend to think of the present-day clamour surrounding the headlong rush to electrify everything that moves, in the precipitous pursuit of a net-zero carbon world, as a recent phenomenon triggered by the majority of the world's governments' abrupt realisation that they've been sleepwalking through a decade of palpable climate change.
So it was somewhat surprising to recall that my first electric boating experience actually took place over 14 years ago on 17th December 2008. And a truly magical experience it was too. Along with the boat's creator, Andrea Frabetti, who is now the boss of Sunseeker but was then the technical mastermind behind the Ferretti Group, I glided silently through a beautiful protected area off the coast of Italy that was completely off limits to conventional diesel-powered boats. And this was not in some tiny outboard-powered launch; it was on board the voluminous 24m Mochi Long Range 23. Of course, modern diesel and petrol engines often run remarkably quietly, especially on large, heavily insulated cruisers, so the near silence we experienced running at 6 knots using our two 70kW electric motors came as no surprise. No, the real joy came from the warm eco-friendly glow we experienced, triggered by the knowledge that our 80-tonne cruiser was able to plough on for up to 24 miles, all the while emitting absolutely nothing whatsoever.
So, a marvellous day for the environment then. Well, maybe. As the brilliant British science writer Ben Goldacre famously declared, 'I think you'll find it's a bit more complicated than that'.
There's no question whatsoever that the environmental advantages of driving an all-electric boat are profound. To grasp the full benefits, we need to temporarily put aside global warming and our preoccupation with carbon as the supreme bogeyman and appreciate all the other ecological benefits too. To no CO2 discharge you have to add no particulate matter, no nitrogen dioxide, no sulphur dioxide and a complete absence of the one we don't seem to talk about much – carcinogenic benzene.
Less measurable but still wonderful benefits include the complete lack of smells from oil or petrol or diesel, and accidental spills of all three are consigned to history. With no servicing to speak of, there are no contaminated oils or other waste products such as old filters to dispose of, which over the lifetime of any form of transport can be considerable. Humans are not the only life forms that enjoy peace and quiet, wildlife does too, and although modern combustion engines emit impressively little noise, electric motors are quieter still. They invariably vibrate less too, so structure-borne noise should be minimised. These are all very consequential benefits.
But this eco-heaven largely exists at the point of use; electric boating's back office isn't anything like as clean and virtuous. Mining is a disturbingly dirty industry in all senses of the word, especially if it involves lithium. China is a major player, and you don't have to search hard to find stories of Chinese rivers and lakes poisoned by toxic emissions, and crops blighted by chemical and particulate discharges. Looking beyond China, the world's biggest miners are not exactly the good guys of the industrial landscape: BPH are fighting a colossal group claim after a tailings dam in Brazil collapsed and spewed toxic waste over the landscape; Rio Tinto knowingly blew up ancient Aboriginal caves in Australia in 2020; and last year, Glencore were fined £280 million for bribery in Africa. Yet the world's burgeoning use of electric motors and renewable energy infrastructure and batteries is dependent on us mining and refining and processing mind-boggling quantities of minerals and rare earth metals, as well as the more usual suspects like copper, nickel, aluminium and steel.
Uncomfortable paradox
There is also an uncomfortable paradox at the heart of renewable electrical energy. When they're dangling from motorway gantries, protesting for a world awash with wind farms and solar panels, although no doubt genuine in their aims, I wonder how many of the Just Stop Oil protesters realise that these solutions still come at a price; The the carbon fibre used in the manufacture of the colossal wind turbine blades started life as oil, and that along the way it undergoes several grubby industrial processes, including energy-intensive heating to 3000°C. Or that the resins that bind those carbon fibres together could conceivably be bio-resins, but they're far more likely to be petrochemical based. Or that the manufacture of steel used for the giant support columns still involves the use of coking coal. Or that offshore wind farms are serviced by armadas of huge, fast hydrocarbon-guzzling support vessels. Or that the silica used to manufacture solar panels is heated to 2000°C in arc furnaces that consume vast amounts of energy, and that many of these (almost invariably Chinese) furnaces are coal fired rather than electric, because coal is extremely energy dense. Clearly, there is a long way to go.
A recent study found that electric cars lose about 2% of their lithium battery capacity each year. Boat batteries are invariably going to be cycled less than their automotive counterparts, so if they are cared for fastidiously, they are likely to last longer. But like all batteries, they do not have an infinite lifespan. The good news is that lithium batteries can now be recycled, by shredding them into tiny particles and then smelting or dissolving the fragments in acid. The bad news is that these processes are costly and energy intensive and still a rarity.
We'll return to dissect these ecological quandaries later, but in the meantime, what of electric boat ownership itself: running costs, batteries, current and planned charging infrastructure, the tricky topic of range, battery maintenance and even the fundamental viability of different types of electric boating? In order to investigate all the whys and wherefores, we've devised four case studies, along with sections on batteries and charging and infrastructure, which we hope will tell you all you ever wanted to know about electric boat ownership.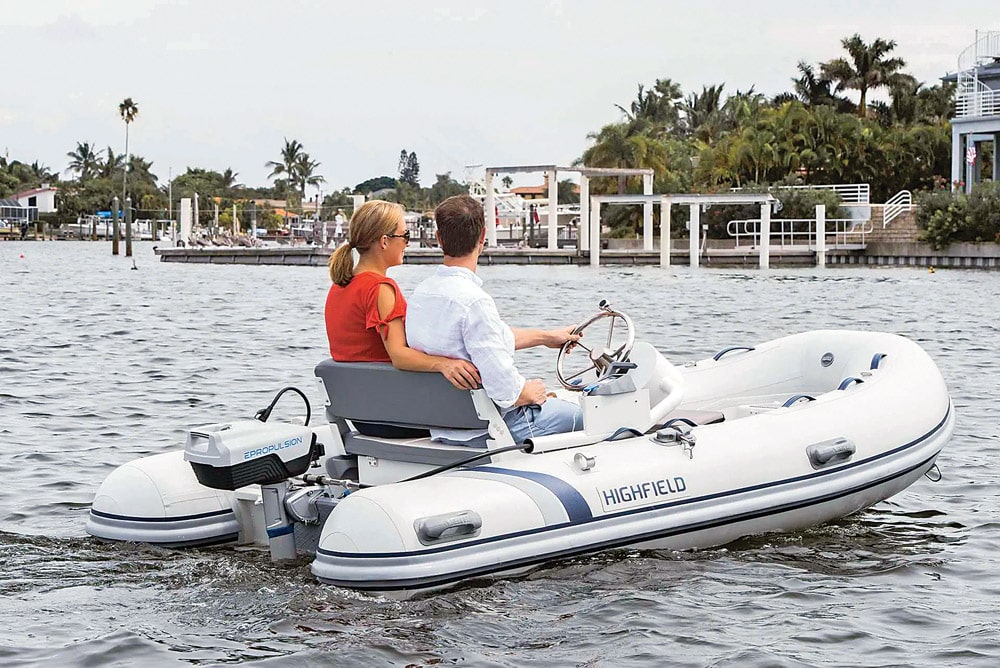 Case study 1
20ft motor launch Maximus; electric VS petrol outboard
Objective: Weigh up the pros and cons facing owners of small (sub-4hp) outboard-powered tenders and launches.
In this writer's opinion, far and away the most likely adopters of electric propulsion are going to be the innumerable small, slow craft that will always vastly outnumber their bigger and faster brethren, so it seems logical to examine this lot first. These include tenders for getting to and from the mother ship, fishing kayaks with tiny outboards, inflatables kept in tender garages, small RIBs, and the countless small runabouts and dinghies whose owners happily confine their boating enjoyment to rivers, canals and lakes.
Crucially, the sub-4hp tiller-operated outboards from the likes of Torqeedo, with their Travel 1103C, and Epropulsion, with their Spirit EVO, do not have the complication of a heavy remotely installed battery to connect to – they have integral but detachable batteries that can be hot-swapped for fully charged spares. These batteries are not cheap: £975 for an Epropulsion 1.276kWh EVO battery, for example. But in the blink of an eye, they can double your range – a key concern for anybody choosing an electric instead of a petrol outboard.
Before we scrutinise our case study, one crucial point. Electric outboard manufacturers take full advantage of their motor's superior torque by fitting larger-diameter propellers (e.g. a whopping 28cm on the Spirit EVO) that spin more slowly than their petrol counterparts' props. It's a generalisation, but all things being equal, a larger and slower-revolving propeller is more efficient and provides far more low-end thrust. The consequence is that these sub-4hp electric outboards can happily propel boats that seem surprisingly big and heavy for their rated power.
For example, although, strictly speaking, 1.0kw = 1.36 metric horsepower (or 1.34 imperial HP), Torqeedo flag their 1.1kW Torqeedo Travel 1103C as being equivalent to a 3hp petrol outboard. That seems more than fair, given that the various case studies I've read suggest that either the Travel 1103C or the 1kW Epropulsion Spirit EVO would readily push my (albeit very slippery) 950kg 6m-long wooden launch Maximus to its theoretical hull speed of about 5 knots – coincidentally the same top speed we used to achieve with the boat's original 4hp Yamaha petrol outboard. Moreover, thanks to an electric motor's hefty torque, the loss in top-end speed with even larger and heavier boats appears nowhere as great as expected. Small-boat electric-propulsion experts Nestaway Boats even cite an example of an 1103 pushing a 2-tonne yacht 'up to speeds of about 4.5 knots', although Torqeedo themselves declare the 1103 suitable for 'boats up to 1.5 tonnes', as do Epropulsion with their Spirit EVO.
There is a flip side. Those big slow-revving props are not designed for high speeds. For instance, the Torqeedo 1103 prop is rated at about 5.5 knots flat out, so if you have a small craft that is light enough to get up and whizz along at high speed on the plane, you're almost certainly better off with a small petrol outboard with the propeller spinning at around 2500rpm.
For this particular case study, I've used my own boat Maximus, a 6m wood-epoxy composite launch. This is because I have absolutely nowhere to hide. The electric VS petrol outboard is a decision I need to make very shortly, as soon as I've finished the boat's restoration. Although Maximus lies towards the upper end of the Travel 1103C and Spirit EVO's abilities, the myriad pros and cons apply readily to much smaller runabouts.
First, the biggie: range. It came as a surprise to find that the estimated range using the high-capacity 1.276kWh Epropulsion Spirit PLUS was actually better than a generic 4hp petrol, even exploiting the highest-capacity 1.5L integral fuel tank that only the Suzuki 4hp outboard sports. With the more usual 1.1L integral fuel tanks, that range would drop considerably – coincidentally similar to the range that Torqeedo's lower-capacity 0.915kWh Travel 1103C would provide Maximus with. One 'win' for the electric outboards in the range war is that the displays built into the tiller arms show the battery charge and remaining range at the speed you're travelling at – information denied to the 4hp petrol outboard owner. Of course, the hugely significant flip side is that it is very easy and incredibly cheap to massively extend the petrol outboard's range simply by carrying a typical 5L plastic jerry can. In terms of price and additional range, this trounces the £975 cost and extra range provided by a spare EVO battery, or the Torqeedo equivalent. And let's not forget that these small electric outboards are already 56% to 80% more expensive to start with.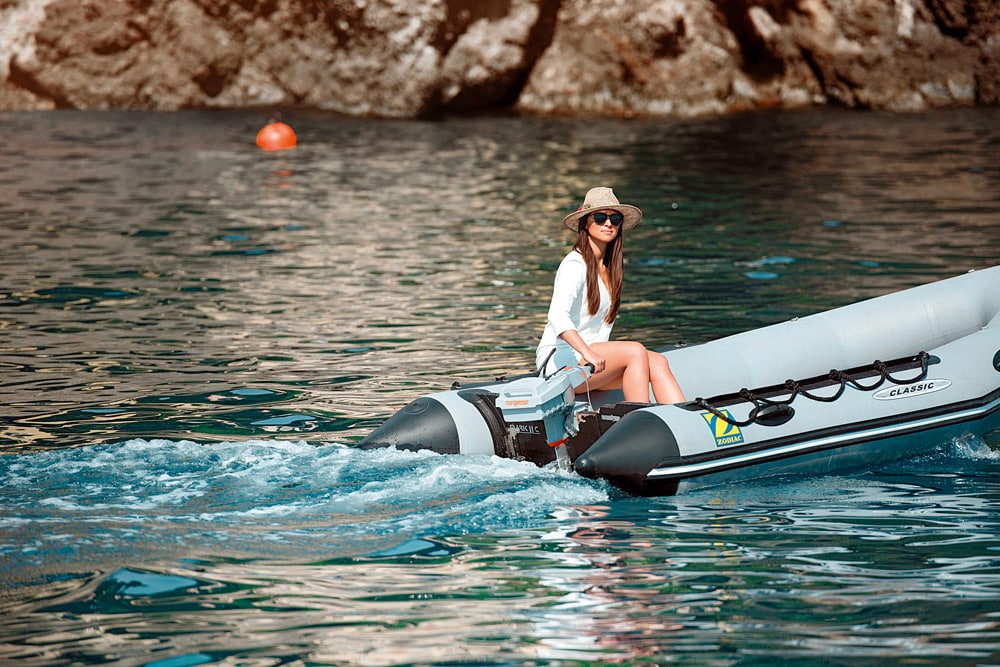 Set against those extra 'electrifying' costs are a whole host of benefits. For me, one of the most impactive, which is rarely ever flagged up, is enhanced close-quarter manoeuvring. These tiny electric outboards have no gearbox, so they shift seamlessly and instantly from forward to reverse, with none of the time lag or two-handed awkwardness that the conventional small petrol outboard's clunky forward-reverse gear selection lever necessitates. In small, light boats prone to being carried off course by wind or tide, those extra vital moments of full control can make all the difference between impressing bystanders and calling your insurance company.
Small electric outboards are not completely silent – they emit a gentle whine rather than a grumbling burble – but they are a quantum improvement on even the quietest petrol outboards. At around 33dB(A), it's likely that the sound of your burbling wash will be the loudest thing you hear – far less fatiguing for you and much less disturbing for those around you, humans and wildlife alike.
Electricity prices may have rocketed, but even if you strip out all the UK government's current subsidies and price caps, if you charge your batteries at home, discounting the charging losses, the 1.276kW needed to charge the Epropulsion battery will still only cost you 86p, whereas the 1.8L of petrol required to carry you the same distance would currently set you back about 270p. Although Nestaway recommend some very basic owner maintenance involving a can of WD-40, further savings come from having no annual servicing or oil change to pay for.
With no oil or petrol leaks to bother them, electric outboards can be stowed in any orientation you like; there's simply no mess aside from the water dripping off the shaft. Weighing in at between 17.3kg and 20kg, these electric outboards are not only far lighter, they also split easily into two or three parts: drive shaft, battery and tiller. So with a shaft weight of no more than 11.3kg, they're unbelievably easy to manhandle on and off a boat, even a squishy inflatable.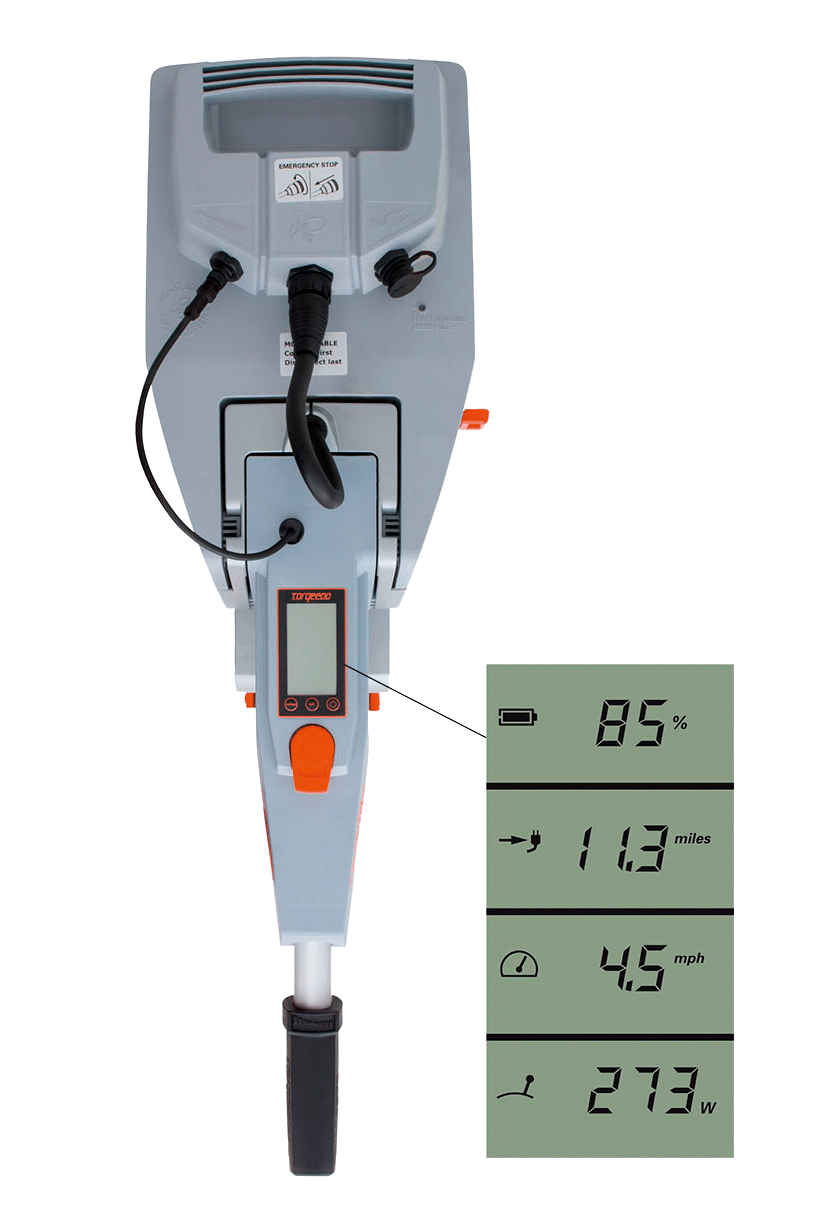 As for cost, how you view the comparative prices is highly likely to depend on the nature of your boat. Even if your inflatable runabout is, say, a very high-end 3m+ Hypalon-tubed air-deck model costing around £1,000 to £2,000, the jump from around £1,150 for a 4hp petrol outboard to £1,875 for the electric alternative (and maybe another £975 for a spare battery) is enormous. At the other end of the spectrum, building my fully custom wood-epoxy composite 20-footer was so eye-wateringly expensive that the additional £725+, or even £1,700 with the spare battery, becomes inconsequential in context. Given the astonishing depth and breadth of benefits that the electric outboard provides, I'd probably pay the extra £725 for the low-speed manoeuvring advantages alone.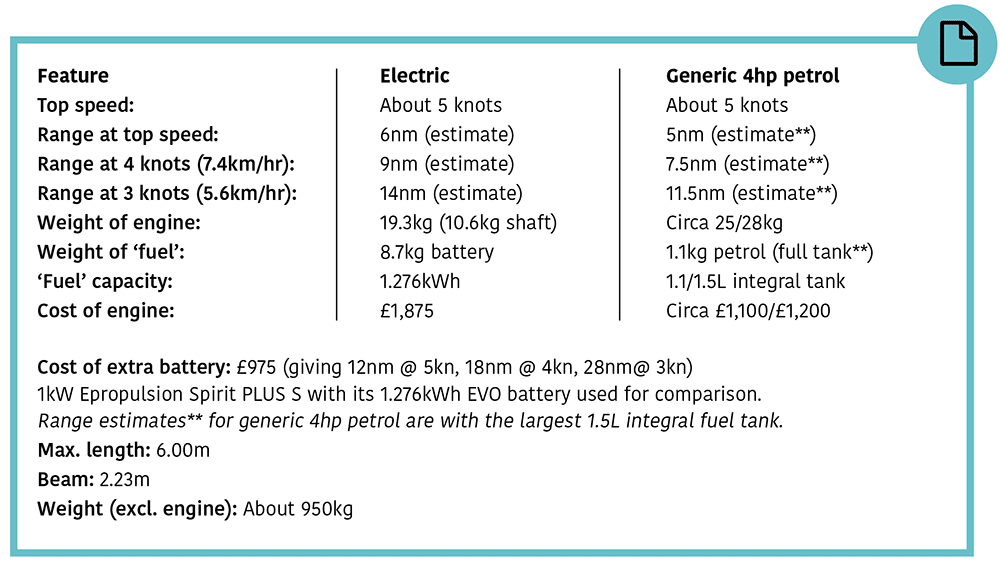 Case study 2:
Axopar 25 electric VS; Axopar 25 petrol
Objective: Weigh up the practicalities of high-speed electric boating.
Boy, are we in luck here! So many of the high-speed electric vessels we hear about are electric only, so unless we've tested them at length, it's impossible to verify their maker's claims about speed and range, some of which sound quite audacious. Fortunately, Axopar have teamed up with Norwegian company Evoy and built – and tested – a fully electric protype 25 that we can compare directly and accurately with its existing petrol-powered 25.
With the small, slow boats we examined in case study 1, the amount of energy needed to propel the boats is relatively small compared with their overall weight. So even if you pile on extra batteries or jerry cans of petrol to give you a more generous range, the only significant penalty is the battery cost for the electric boat. However, even efficient stepped-hull planing boats like the Axopar 25 consume far more energy relative to their weight. If you examine the data panel on the following page, the various effects this has are very visible.
The weight of Evoy's 300hp Storm series engine is not an issue; although there are 300hp petrol outboards that are lighter than the 270kg Storm, many are a broadly similar weight. However, as expected, there is a huge disparity in the weight of the 'fuel'. The Storm needs 800kg of 'fuel' comprising two liquid-cooled 63kWh Kreisel batteries to carry it a mere 25nm, whereas the petrol outboard can travel 184nm using its 172kg (230L) of petrol. To achieve the same 184nm 'petrol' range, the electric Axopar 25 would theoretically need to carry an additional 5 tonnes of batteries – obviously an impossibility on a planing boat weighing about 3 tonnes (with 300hp Evoy + 800kg batteries + two crew). Of course, as with all boats, the range can be increased by slowing down, and Evoy's chief executive, Leif A. Stavøstrand, says that the 25nm range at 25 knots will double to 50nm if the skipper slows to 5 knots. It is entirely up to potential owners to judge whether those ranges and corresponding speeds are suitable for their needs – and if not, whether constantly stopping to recharge the batteries (every hour/25nm to two hours/50nm) is an acceptable and practical alternative.
We have swerved the subject of cost for two reasons. First, the Evoy engine and Kreisel battery prices have been gleaned directly from Evoy's website as separate items, whereas we presume that the full-production electric Axopar 25 boat/battery/engine cost will be presented as a more financially attractive all-in-one package. Also, as electric boating takes hold and production numbers increase, it's almost certain that these figures will fall. Currently, the engine and batteries alone cost a little under four times the €41,100 base price of the Axopar 25, so let's hope so.
Despite the range issue, we should not forget the other myriad advantages, the principal reward being that at the point of use there is no benzene or sulphur dioxide or nitrogen oxide or hydrocarbon or particulate matter discharging into the atmosphere or into the water through the prop. To that long list you can add no discarding of waste engine oil and other unwanted leftovers from the usual annual petrol outboard service. Those tiny displays built into the Torqeedo and Epropulsion tiller arms showing battery charge and range become far more sophisticated GPS-enabled apps with the Evoy outboards – no smell, no mess, no leaks and no servicing costs to speak of, not least because of an almost laughable number of moving parts (Evoy reckon four!) compared with a conventional combustion outboard engine. All told, big electric outboards have conventional petrol and diesel outboards resolutely beaten in many departments.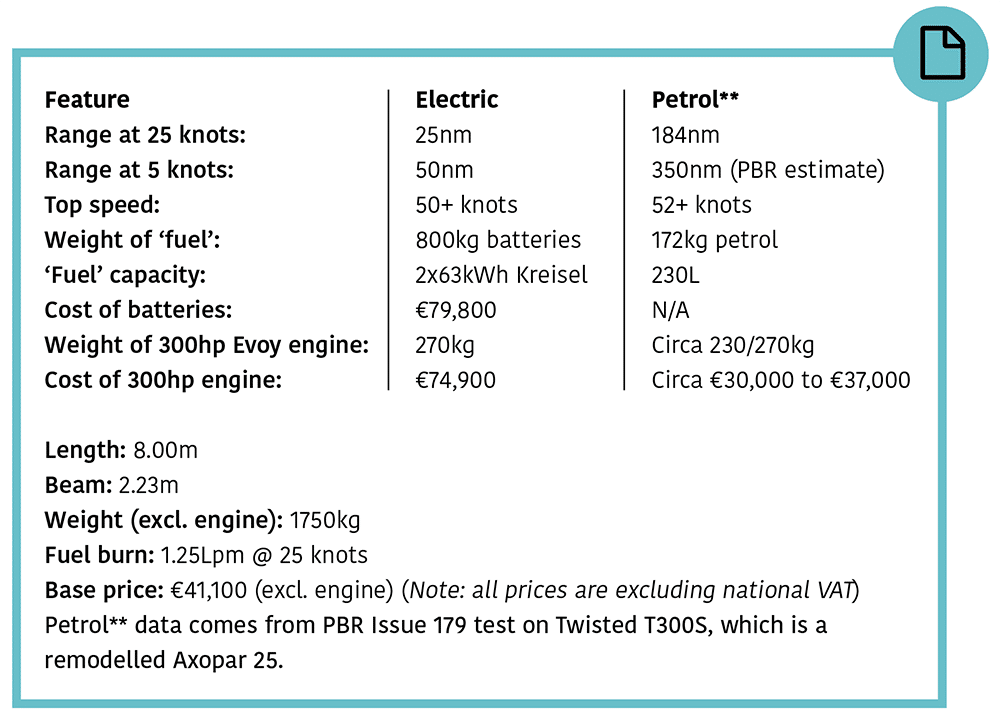 Case study 3:
Generic Sunseeker/Princess/Ferretti, etc.
Objective: Weigh up the feasibility of mainstream all-electric boating in larger craft.
In case study 2, we showed that the amount of energy needed to propel the speedy Axopar 25 was much greater (in proportion to its weight) than the far smaller and slower boats we used in case study 1. So what happens when we scale that up to mainstream cruisers from the likes of Azimut and Sunseeker? The best-case scenario seemed the fairest way to go, so I've picked a boat I tested that was particularly efficient at its 25-knot cruising speed, the Azimut 50 flybridge from 2014. The objective is to see how high-speed, medium-distance, autonomous boating works in these mainstream cruisers. By that, we mean 100nm+ minimum, at planing speeds, without constantly stopping to recharge the batteries.
At 25 knots, the 2.3-tonne (with fuel and two crew) Axopar 25 needs 1.25L of petrol to propel it 1 mile. At exactly the same speed, the 23-tonne Azimut 50 flybridge I tested consumed 6.9L of diesel every mile. Diesel fuel economy is obviously far better than petrol economy, and bigger engines are invariably more efficient than their diddy counterparts. These two things help explain why the big Azimut only consumes 5.5 times more fuel per mile, even though it is 10 times heavier.
Obviously it's great to find just how fuel-efficient a big planing boat can be relative to its tiny stepped-hull siblings. However, using the little Axopar 25 as a benchmark, those gains are still less than double. And we have not yet factored in all the other consumers of electricity on an all-electric mainstream cruiser. With no handy waste heat from a combustion engine, all the hot water will need to come courtesy of a voracious electric element in the calorifier. And with no diesel generator and no high-capacity alternators to feed and replenish the usual service batteries, there will be a whole host of things queueing up to use those lithium batteries: high-low bathing platforms, stabilising systems, windlasses and capstans, powered sunroofs, air-conditioning, electronics and electrical systems, TVs, hi-fi and lighting, fridges and icemakers, and, if you cook on board, ovens too. And to think that on a cold day, simply turning the heating on in an electric car can cripple its range!
Anyway, I suspect that you don't need to see any further tedious maths to appreciate the fact that high-speed (i.e. planing), autonomous, medium-distance (100m+), all-electric boating in conventional mainstream cruisers is simply an impossibility.
Case study 4:
Generic explorer yacht
Objective: Weigh up the feasibility of all-electric full-displacement explorer yachts.
Is there a case for all-electric slow-speed explorer yachts? After all, we know that if you want to reduce fuel consumption, absolutely nothing beats slowing down. To prove the point, the 114-tonne Nordhavn 76 explorer I tested sipped a miserly 33Lph at 8 knots – equivalent to 1.0mpg. So, if we swapped the 76's 13 tonnes of diesel for Kreisel's 2300kg Energy X-Long range batteries, putting problematic space issues aside, fitting five 378kWh banks would give us 1890kWh in total and a slight decrease in weight (although, unlike disappearing diesel, this weight would be carried permanently).
There are two issues, though. Those five Kreisel banks would currently cost €1.2 million – excluding VAT! For a boat costing circa £4 million, that is punitively expensive. Plus, an electric equivalent of the single 500hp (370kW) John Deere diesel that Nordhavn fit would consume an estimated 120–130 kw/hr at 8 knots. So even if we recklessly abandoned our 10% to 80% charging benchmark (see charging recommendations below), the full 1890kWh capacity would only take us about 120nm. Turn on a few of the aforementioned 'luxuries', such as stabilisers and galley appliances and navigation equipment, and our world-girdling Nordhavn 76 would not even be able to make the 110nm trip from Dartmouth to the Hamble river. For many explorer yacht owners, that's the equivalent of nipping out for a flat white at the local cafe. So it's the same story for the intrepid explorer yachts: the energy density of lithium batteries compared with good old diesel simply makes all-electric boating an impossibility.
Batteries & charging
There are three aspects to this section: the charging infrastructure, batteries and the best way to treat them, and the question of where the charging electricity comes from.
Batteries first. It's well known that lithium battery capacity drops over time; exactly how much depends on an impenetrable combination of age, charging cycles, your minimum and maximum percentage charge, how fast you charge, battery temperature during charge and discharge, what percentage charge you store a dormant battery at and how many children Elon Musk has fathered now (admittedly, that last one is speculation). Bearing in mind the issue of long-term capacity and power reduction and its consequent effect on range, and the potentially painful replacement battery cost if that range were to drop too low for your needs, it's clearly vital to take obsessive care of your boat's batteries.
Drawing from a variety of sources, the key advice I unearthed is as follows. To maximise lithium battery life, keep the charge between 10% and 90%, or better still at 80% maximum. That 10% lower limit isn't problematic: it would be reckless to leave less than a 10% safety margin in the 'tank', whether your fuel is petrol or diesel or electricity. However, whereas the hydrocarbon junkie can always fill to 100% at the start of a trip, it does seem perverse that in order to conserve battery health to maintain range, you sacrifice 20% of your range. That's unquestionably a very annoying dichotomy.
That said, as Evoy's Leif Stavøstrand explained to us, lithium batteries such as Kreisel's pair on the Axopar deal with this issue by having a significant 'block' that prevents 100% charging, in this case to 56kW on each 63kW battery, so to 89% or thereabouts. It will be interesting to see if the marine industry will try to match the automotive world with its battery guarantees. For example, Vauxhall offer an eight-year/100,000-mile battery warranty that guarantees a 70% charging capacity retention. In comparison, Kreisel/Evoy/Axopar provide a two-year warranty on the battery pack. However, Kreisel separately have a guarantee that says 3,000 charging cycles will still leave the battery with more than 70% SOH (State of Health), although Leif proposes that it's more likely to be in the vicinity of 90% SOH. Even if you use your electric Axopar 25 every single weekend, on Saturday and Sunday, 3,000 cycles represents 29 years.
Leif helpfully highlighted another important point. On a fast (planing) boat, because of the proportionally higher energy needed to propel it compared with a car, the current draw is higher, so a boat's batteries reach working temperature faster, and to help things along, Evoy's engines also sport pre-heating as standard. So although there are variations in range due to temperature changes, the chilling effect that can perceptibly reduce an electric car's range in cold weather is not as pronounced on a fast boat. Conversely, in very hot climates, prolonged high-load use when immersed in water temperatures above 25°C can potentially limit battery output. To counteract this, Evoy offer optional active cooling units, although doubtless other manufacturers may not. Those cooling units will maintain output, but they obviously consume energy; ergo, they will affect range.
Other advice, albeit not universal, is to charge when the battery is a coolish 20°C (but never below zero), and to charge slowly rather than quickly, in order to stress the battery less. You actually get a better charge and discharge performance at a higher temperature, but also a shorter life, and many chargers prohibit charging above 50°C. More consenting is the advice to store dormant batteries with 50% charge or thereabouts to maximise lifespan. Given that recreational craft users are invariably going to use (cycle) their boat's batteries far less than the typical electric car owner, that seems key. Bear in mind that even lithium batteries discharge over time, so they would need to be monitored.
These various battery care disciplines will be far easier to manage for the owners of small outboards as discussed in case study 1, and also any electric boat small and light enough to be trailered to and from the home, such as the 6.3m-long 815kg RS Pulse 63 electric RIB. We reckon this all-electric trailer boat category could burgeon over the next decade, but only if the selling prices are not too punitive; by way of an example, the (claimed) 23-knot Pulse 63 costs £88,800 (inc. VAT). These two overlapping types also offer another significant advantage, namely the possibility of charging entirely with renewables. Of course, not all domestic suppliers offer 100% renewable electricity, but if that is important to you, then switching to a supplier that does is easy.
Bigger batteries & faster charging
But what of marina-based motorboats? If any meaningful degree of marina-based electric boating is to become a practical reality in the UK, the three principal marina operators (MDL, Premier and boatfolk) will be absolutely crucial to that development, because the marinas will effectively become the equivalent of automotive's national charging network and the home car charging point combined.
We talked with all three operators. Their current charging infrastructure comprises almost entirely single-phase, 230V AC, 50hz charging via 16A and 32A shore-power connections. We don't have comparative 16A and 32A numbers for MDL's 19 marinas or for Premier's 10, but for boatfolk's roughly 5,000 customers, the 16A supply dominates their 11 marinas at approximately 95%. Allowing for some losses in the end-to-end charging system, those 16A supplies could supply about 3.5kW. To put that into perspective, during a 16-hour overnight stopover (arrive 6pm, leave 10am), our electric Axopar 25 could replenish 3.5 x 16 = 56kWh, lifting the 2 x 63kWh batteries from the recommended 10% minimum (12.6kWh) charge to 54% charge. On a 32A (7.0kW) supply, the boat could easily leave with the batteries fully charged to their 2 x 56kw limit. Likewise, a smaller, lighter boat like RS's Pulse 63 could easily recharge its 46kW battery bank overnight using a simple 16A supply.
When it comes to larger boats with bigger batteries, such as the proposed all-electric version of the Mayla 44 with its 500kWh battery, or simply those in a rush to charge more quickly, high-capacity charging systems from the likes of Aqua superPower and Plug are going to be the answer. Premier and boatfolk are presently in 'wait and see' mode; as boatfolk's marketing director Dominic Zammit pointed out, 'we do not yet have demand for high-capacity charging'. MDL have dipped their toe in the water in the form of 75kW Aqua superPower chargers at three sites, although curiously they do not highlight these on their website. As always in matters electric, Scandinavia is in the vanguard, and Evoy's Leif Stavøstrand reports that Norway already has several maritime charging stations that can charge at 200kW, and that Aqua superPower will also start putting in 150kW chargers in many places. It's worth mentioning Aqua superPower's very appealing business model. This is from their website: 'Aqua provides a fully funded turnkey solution. This includes upgrading grid connections, supplying and installing charging hardware … as well as taking care of the maintenance … entirely at our expense.' Aqua superPower simply bill the end-user for the electricity.
Despite the understandable circumspection of the UK marinas – why react if there is no obvious demand? – I think the portents are good. Boatfolk have already had discussions with Aqua superPower and others, MDL should be able to gauge demand pretty quickly, and all three operators seem poised to react when they see the demand appear. With vastly lower numbers than the automotive world, largely concentrated in densely occupied boating areas, with easy infrastructure access to the boats (at least to those in marinas) rolling out a high-capacity charging network – assuming it's required at all – should be so much easier than the seemingly insurmountable challenge faced by the terrestrial-based automotive world.
One of my concerns was the marina operator's capacity to handle the extra loads. However, MDL's marketing director, Tim Mayer, sounded confident that the National Grid will respond effectively if required. And as Dominic Zammit pointed out, as well as all the boats, boatfolk already have to supply electricity to a wide range of demanding users, including restaurants, boatyards, offices and retail outlets, presumably for up to 12 hours a day. Marinas also supply an ever-increasing number of – guess what – EV chargers for cars! So depending on the numbers, a smattering of high-capacity boat chargers might not even register. It's gratifying to find that the marina operators are taking advantage of their considerable real estate by installing solar panels to supplement their power requirements. MDL's Hamble Point website proudly reports that its solar panels have generated 134,000kWh since inception – enough to charge (from 10% to 80%) our electric Axopar 25 every Saturday and Sunday for over 14 years!
The third way
To be clear, this feature deals specifically with all-electric boating. It is not designed to address the distinct subject of hybrid boating. Hybrids are boats that have two separate forms of propulsion (invariably a diesel engine and an electric motor), each able to directly drive the propeller – much like a hybrid car's electric motors drive the wheels when the petrol or diesel engine is having a rest. If you want to read about this interlinked subject, head for PBR Issue 157 (October 2019), which has a comprehensive eight-page treatise on the subject, the technical contents of which have not dated at all.
Somewhere in between hybrid and all-electric, there is a third way. An all-electric installation can be supplemented by what the industry is increasingly identifying as a 'range extender'. This comprises a small on-board diesel or petrol generator that charges the batteries of an otherwise all-electric boat, but only when it's essential – ideally when the batteries get down to that key 10% charge level. BMW utilised this very idea when they launched their brilliant i3 Range Extender hatchback way back in 2013.
In this writer's opinion, if we accept that, in some spheres of boating at least, the world is inexorably going to pivot towards electric boating, then the range extender model makes tremendous sense. Most significantly, electric devotees would be able to maximise their all-electric boating without the fear of running out of juice – a terror that we are certain will otherwise severely cramp their style. Of course, from time to time, that range extender paradigm would still entail the burning of those evil hydrocarbons in the generator. But if the majority of the boating took place using electric power alone, that aspect would be reduced to a minimum.
Let's not kid ourselves that this would be a cheap option. All other things being equal, the capital cost of the electric motor and the lithium batteries and the generator and the associated control system is going to outweigh the equivalent inboard or outboard motor. Although not PBR's thing, this range extender model also makes considerable sense for sailors and canal boaters, who are able to profit from other supplementary battery-charging mechanisms. Wind generators and propeller generators work effectively on sailboats, and a canal boat's roof is practically a solar panel festival waiting to happen.
Conclusions
Is electric boating green? In attempting to answer this question, we ended up down the unexpected rabbit hole of: 'Is electric boating viable, and if so, in what circumstances?' Our four case studies tackled that question, and hopefully our sections on batteries and charging will have answered some of the key questions surrounding battery charging, battery maintenance and charging infrastructure, which are all crucial parts of that viability.
So, electric boating: green or not green? It should be clear by now that the answer is an emphatic yes! Yes because, particularly at the point of use, the ecological advantages of driving an electric boat are profound and go far beyond the simple elimination of greenhouse gases and other emissions. However, the other correct answer is also a categoric no! No because the numerous industrial processes that go into the manufacturing and recycling of lithium batteries and electric powertrains are far from clean; even 100% renewable electrical energy production involves negative ecological consequences, courtesy of infrastructure manufacturing and servicing.
We would love to give you an electric boat's typical carbon footprint, or ideally some accurate Lifetime Cycle Assessment (LCA) data that encompasses all five components: raw material extraction, manufacturing, distribution and product use, plus disposal and recycling. Except this data does not appear to exist yet – not least because, outside of Norway and Japan, to all intents and purposes our industry has no end-of-life programmes whatsoever.
Still, if we attempt a simplistic Lifetime Cycle Assessment carryover from the automotive industry, the message is clear. Put simply, the total amount of lifetime GHG (greenhouse gas) emitted is heavily dependent on the degree of renewables used in any particular country. For example, if you charge your electric car in Sweden, the European country with the highest share of renewable electricity, your full LCA greenhouse gas emissions will be very low – far lower than any combustion car. Conversely, if you live in Poland, driving an electric car will probably generate more GHG emissions during its lifetime than its petrol or diesel counterparts, because Poland currently uses proportionately more coal to generate its electricity than any other European nation.
Although the message is unambiguous, the life cycle GHG tipping point for boats is likely to be different. Unfortunately, with their typically far lower usage compared with cars, straightforward logic suggests that the breakeven point – where the payback for zero emissions at the point of use overtakes the pollution and GHG embedded in the manufacture – is going to be much further down the line, and in some countries may never be attainable with typical usage.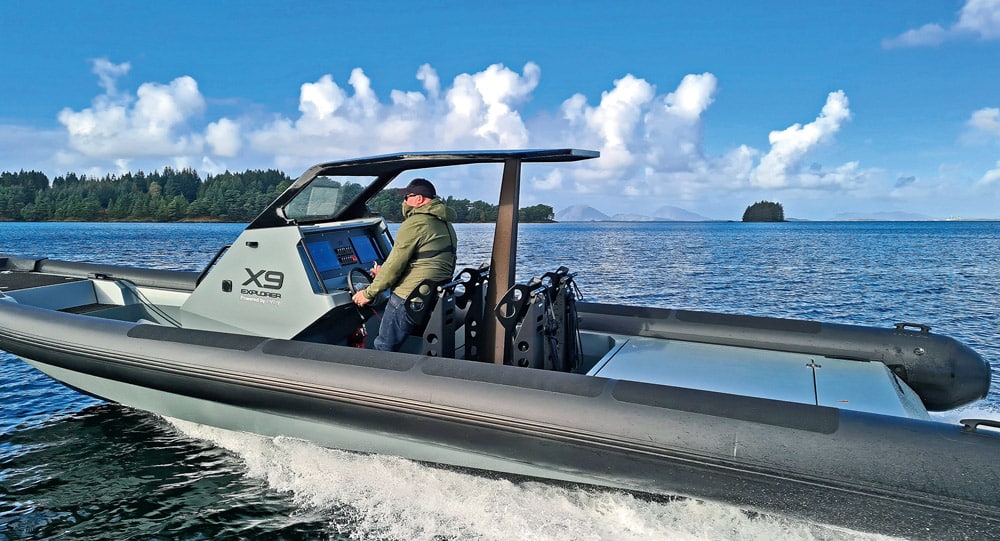 However, even where that is the case, we are not arguing – even remotely – against a voluntary transition to electric boating in a number of areas. Few of us nowadays deny that we have perceptible climate change, that some difficult-to-calculate measure of it is anthropogenic and that we need to do something about it, pronto. Over time, solar panels and wind farms should pay back their ecological dues, hopefully many times over. And as we know, the ecological advantages of driving an electric boat go far beyond the straightforward elimination of emissions at the point of use. Sadly, a combination of the war in Ukraine, the time it takes to build new nuclear plants, heightened energy security concerns, and the unpredictability of wind and solar power means that several European countries have either reopened or delayed the closure of some of their coal mines. Unsurprisingly, India and China continue to build new coal-fired plants regardless. So we have to accept that as the world evolves a different energy model and hopefully in time transits to truly clean energy, possibly in the form of liquid hydrogen and hydrogen fuel cells, or eventually the holy grail of nuclear fusion, it could well be a very costly and dirty transition that may last far longer than the few years we'd all wished for, prior to Russia's invasion of Ukraine.
Putting all that aside, it is clear that many of us will journey to a more electric existence, either voluntarily or legislatively. If so, that swing surely has to be appropriate. We should think ourselves extremely lucky here because if our four case study analyses are correct, then the types of boats for which all-electric boating works best are also those that inhabit the areas that benefit most directly from electric boating, i.e. rivers, canals and lakes.
What our third case study proved beyond doubt is that high-speed, autonomous, medium-distance (100nm+) electric boating in most conventional mainstream craft is simply an impossibility. If anybody tries to tell you that their all-electric boats can travel for 100nm or more at high speed (i.e. on the plane) before you have to stop and recharge, then point them at Algie (Pink Floyd's flying pig). It might just be conceivable for specialised ultra-light carbon-fibre foiling boats, but not for 'normal' powerboats. Even with our sprightly and efficient stepped-hull Axopar 25, at 25 knots the 10% to 15% safety reserve that many skippers would use as a minimum for a conventional petrol outboard Axopar 25 actually equates to the entire 25nm range of the electric version. I cannot imagine many Sunseeker or Azimut owners ever accepting a similar degree of range constraint, even if 90% of their boating involved sitting on board and sipping a G&T before heading off to the local restaurant. Even if we had gazillion-kilowatt fast chargers, battery energy densities would have to increase about 30 times before an all-electric Princess 55 made sense. And there's no sign of that happening.
Here at Powerboat & RIB, we feel that safety has to be the starting point for any legislative change. For any boat that cruises beyond the safer confines of the rivers or canals or lakes, it's imperative to have sufficient spare range to deal with unforeseen circumstances – incidents such as having to completely reroute to another destination because of unexpected bad weather, or detour to pick up a man overboard, or come to someone's rescue. And so on. We boaters cannot simply pull up safely on the hard shoulder if we run out of juice, and it would be unconscionable to have all-electric boats heading offshore if the skipper's options were stymied by limited range, or simply that old chestnut of range anxiety.
We're inclined to imagine that it's only rivers, canals and lakes that might eventually be regulated as electric-only boating areas. However, as time goes by, it seems likely that the number of protected sites where conventional diesel- or petrol-powered boats are forbidden could expand to include at least some inshore boating areas too, as evidenced by my first electric boating experience in 2008. So we have to hope that our government policymakers, some of whom – let's be honest – are not above short-term virtue signalling, either allow the take-up of electric boating to be a voluntary one or only implement legislative changes where they are wholly safe and sensible. If UK legislators applied the same rules as they did to the automotive world, and summarily banned the sale of non-electric boats beyond 2030, large parts of our wonderful industry would quickly collapse.
According to the Telegraph's motoring correspondent Alex Robbins, its rule of thumb is that most EVs achieve about 70% to 80% of their official range in the real world, so the car industry appears to be systematically fibbing to the tune of 20% to 30% about the single most crucial point of all: electric range. Also, in front of me is a pamphlet showing an (allegedly silent) electric boat's pod drive and battery set-up connected to a diesel generator, with the caption 'Zero% emissions'. Mmmm … With those notions in mind, when it comes to selling the plus points of electric boating, I reckon it would do our nascent electric-boat industry a power of good to leave out the greenwashing, the hyperbole and the untruths, and disseminate a more nuanced and balanced narrative. Maybe then, those watchful legislators would be more inclined to embark on a truly sensible discourse with our industry.