Paul Glatzel explains why boating is not only for the wealthy and provides advice on various ways of getting afloat …
There are so many ways to get afloat – from kayaks to windsurfers and sailing dinghies to, of course, powerboats – that there really isn't any excuse not to spend some time on the water this summer. When it comes to powerboats, there are boats to suit all budgets and ways to get afloat that maybe you hadn't even thought about.
Ask the 'man in the street' what he thinks of powerboating and you're likely to get a fair few references to being rich and powerboating costing lots of money, but this is far from the truth. Yes, of course, if you have millions to spend then there are many more boats within your budget, but boating need not be expensive, and there are plenty of ways to get afloat for even just a few hundred pounds. Let's explore some of those ways.
An RYA training course
Many people undertake an RYA Powerboat Level 2 course never having any intention to own their own boat. The two-day course is an excellent way to spend two days afloat and learn how to handle a powerboat, and gives a very good insight into the vast range of craft available. Whether you undertake Level 2 as a means of being able to apply for an 'ICC' to boat abroad or whether you want to know more about boating before you buy or hire a boat, the course is a great way to develop your skills. A course is likely to cost you from £250 to £350 for the two days.
Hiring a small boat
There are quite a few places around the UK where for anything from £80 for a couple of hours to £180 for a full day you can hire a small boat. You may be able to hire even if you don't have any prior experience and qualifications, but credible operators will insist on a detailed handover with you and undertake a full safety brief and a mini training session to ensure that you are happy with the control of the boat. Such boats are available from locations like Poole, Lymington, Salcombe and a fair few other areas too.
Overseas hiring is easy too, and there are lots of locations where you can hire a small boat, but you will usually find that above about 6hp you need a licence (see later).
Bigger boats
In locations like the Solent, if you have an RYA Powerboat Level 2 certificate there are several places where you can hire a RIB to get the family or a group of friends afloat in. A 7.8m RIB with a 250hp outboard and the capacity to carry about eight people is likely to cost about £380 for a day. Hiring such a boat is a great way to use the experience that you have gained on a Level 2 course. 
Buying a boat
It's easy to think that buying a boat costs lots of money. However, if you are prepared to start small then a small inflatable with a small outboard engine can be yours for about £500. The flexibility of being able to fold the boat away and keep it in the back of the car opens up a world of possibilities and you can explore sheltered harbours, rivers, estuaries and, in good conditions, the coastline too. Small second-hand speedboats may cost from £2,000 to 3,000, while £10,000 to 15,000 will start to buy you some very capable and fun-provoking RIBs and speedboats. If you have a few extra pennies you may be in the market for some of the great new boats that are around and that you'll find advertised in magazines like this.
Boating abroad
Many people never end up doing any boating in the UK and concentrate all of their boating efforts overseas. 
If you own your own boat and want to boat abroad you have two options – keep it overseas or tow it around on a trailer. Trailing a boat can be great fun and can open up a huge range of locations to boat in. It is necessary, of course, to make sure that the trailer and tow vehicle are suitable and that the rules for towing overseas are followed. To find great locations, ask around on Web forums and look for articles in the marine press. Searching online for marinas in an area you are interested in will often throw up useful information about boating in that area. (For towing advice check out www.ntta.co.uk or search 'rya + towing'.)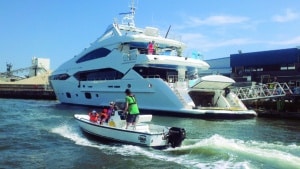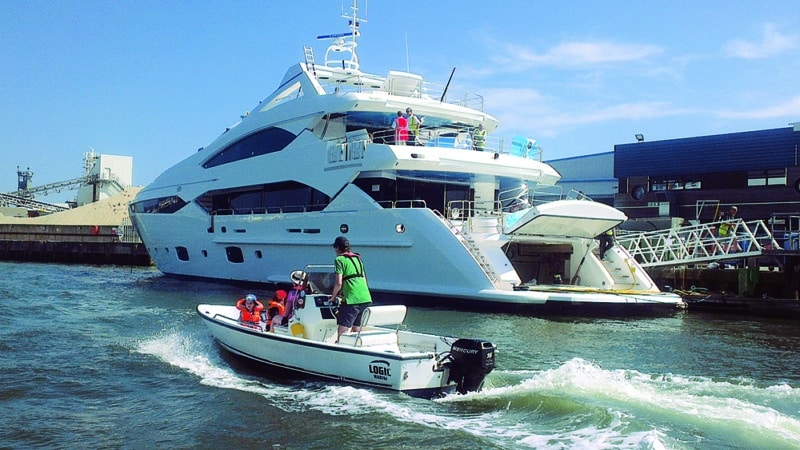 Keeping a boat in a foreign marina can be pretty straightforward, but make sure that you understand what the rules are regarding whether you have a 'British-flagged' boat or it is locally licensed. Remember if it is locally registered that you may need a local powerboating qualification, which is unlikely to be available in English. For more information search 'rya and boating abroad'.
Whether you intend to keep a boat abroad, trail your boat down along the French motorways to the shores of the Mediterranean or hire a boat when you are on holiday, boating overseas is a really great experience. Anchoring in beautiful little coves, skiing on pristine warm waters and coming alongside pontoons outside little bistros to stop for a late lunch is a wonderful way to boat. Whichever way you choose to boat overseas, there are generally a few more hoops to jump through to ensure that you can get afloat, and one such hoop is qualifications. 
Qualifications
While the rules vary from country to country, generally speaking you will need to have your International Certificate of Competence (ICC) to be able to helm anything other than a very small craft. For example, in France, under 6hp requires no qualification but above that needs the ICC. To get an ICC you will need an RYA Powerboat Level 2 certificate and to apply to the RYA. It costs about £45 for the ICC but is free for RYA members. 
So, as the summer approaches, make sure that you find the time to get afloat. Whether you splash out for a boat of your own or choose to hire a boat in the UK or overseas, have a great time on the water. 
For RYA courses:
Use a search engine or the search feature on www.rya.org.uk
For buying a boat, check out:
If you want to hire/charter a boat,
 

check out:

www.south-west-rib-charter.com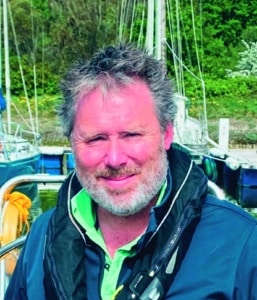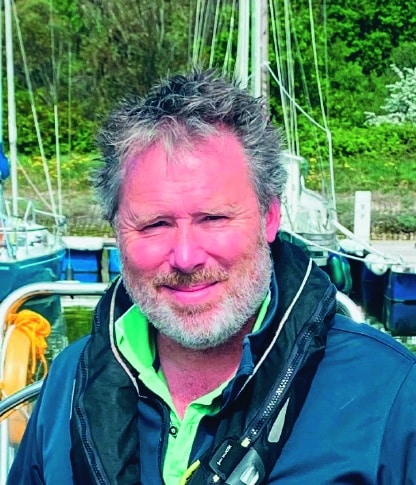 Paul Glatzel is an RYA powerboat trainer and wrote the RYA Powerboat Handbook and the RYA Advanced Powerboat Handbook. He runs Powerboat Training UK and Marine Education in Poole and Lymington (www.powerboattraininguk.co.uk / www.marine-education.co.uk).