Boating in the UK is great and there are many wonderful places to see and explore, but taking your boat abroad can be an exciting adventure that the whole family will love, as Paul Glatzel opines…
If you have a boat up to about 24ft in length, it is probable that you can tow it, assuming that you have a suitable tow vehicle. More realistic for most vehicles would be a craft up to about 18–20 ft, as these will weigh far less and be easier to tow. If you are going to tow, there are a few things that you need to consider, and you will need to do a fair bit of research. Check out the National Trailer Towing Association (www.ntta.co.uk) and also the RYA website as both have useful information. It's not worth progressing if your trailer/boat combination is too heavy for the tow vehicle or if you risk breaching any rules. 
You will need to check with your insurance company to make sure that you are covered, and also ensure your recovery service will cover you on your journey. Be really careful to look at the small print!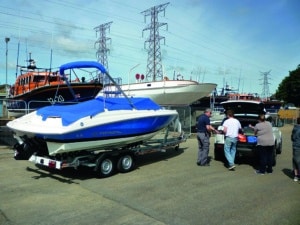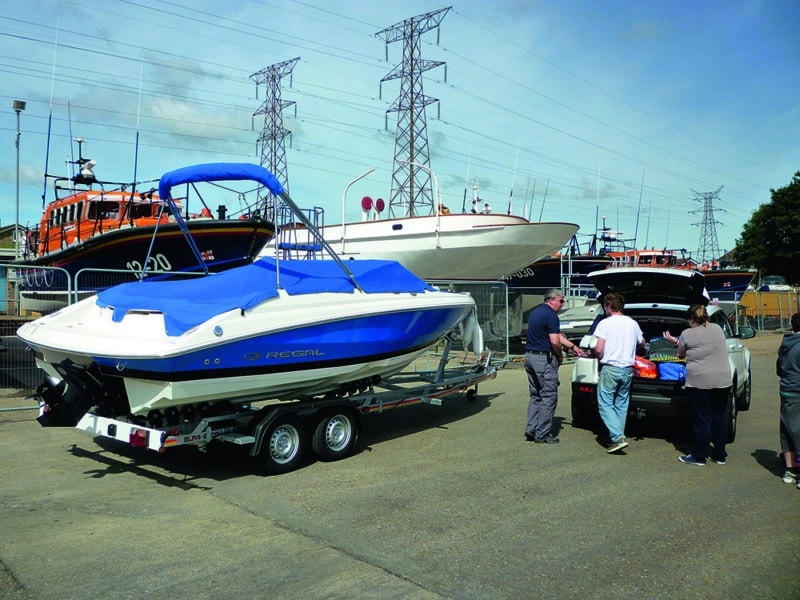 You need to be as self-sufficient with your trailer as possible, so get it serviced so you know the brakes and bearings are fine. Get a spare set of bearings and learn how to change them. Ensure you have the tools that you need and also extra spares, such as wheel nuts, grease etc. It is also worth taking a spare wheel and a foot pump, and I always travel with a bottle jack, so jacking a trailer becomes really straightforward. Make sure you have plenty of really strong tie-downs to ensure that the trailer stays firmly attached to the craft.
As with the trailer, you need to make sure that you carry some spares for the boat's engine, as while you may be able to track down an engineer overseas, what will really spoil your holiday is waiting for spares. What you take will depend on your engine, but obvious spares like an impeller, belts if needed, spark plugs and fuel filters make sense. Have a chat with your marine engineer for guidance. Also make sure that if specialist tools are needed for your engine (e.g. a specialist prop tool), you take them – providing they aren't too expensive. The one thing you can guarantee, though, is that if you take all the tools and spares, you won't need them – but forget any one of them and you are guaranteed that that will be the one you require!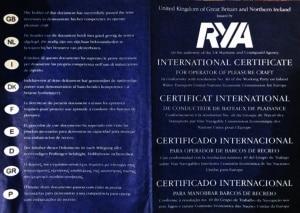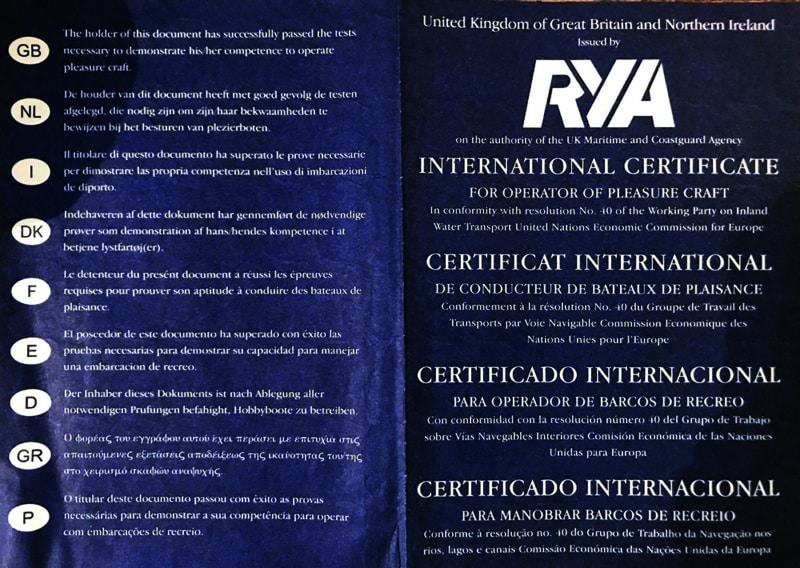 When it comes to qualifications it's much the same, and if you have them you'll never need them, but ignore the need for them and you'll soon get stopped. For most countries you'll need an International Certificate of Competence (ICC). This is obtained by achieving the RYA Powerboat Level 2 course, then applying to the RYA for the ICC. It costs about £50 or is free if you are an RYA member (which also costs about £50). If you intend boating on the inland waters of Europe, you'll need a CEVNI endorsement too – chat to an RYA training centre regarding these qualifications. Do check out any other qualifications you may need as if you have a VHF radio, for example, you will need a licence for that, and also occasionally you may need to prove you have an operator's certificate too. The RYA website contains guidance for when travelling overseas, but you will need to be a member to access it.
For the boat, make sure you carry all the paperwork, such as the original invoice, registration document and insurance. Keep these on board when you are using the boat along with your licences. Make sure too that you have a good amount of safety kit, including a good first-aid kit. Doing a basic first-aid course like the RYA one-day course makes sense too. Again, ensure that you are aware of any country-specific requirements in terms of kit by reviewing the RYA website.
The next bit of research is about where you are going to go. Apps like Navionics are a great resource, as about £50 will buy you charts to cover a large area and these will help with planning. Websites/forums such as YBW.com and RIB.net are always worth exploring, as are Facebook groups such as 'Rigid Hull Inflatable Boats'. If possible, to make your life simple, find a decent marina to keep the boat in as this will give you trailer storage options too. Be prepared to be forced to have the boat lifted in rather than launch down a slipway as this is often the norm at foreign marinas.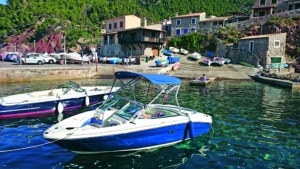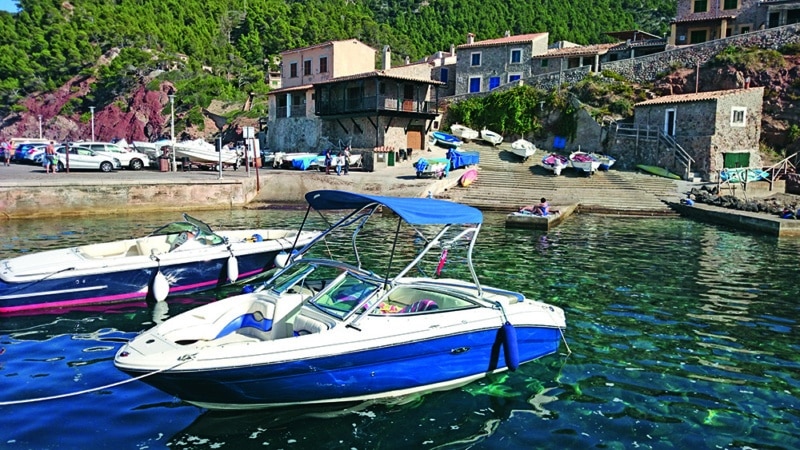 With the skills you gained on your Level 2 course and a chart, check out the local bays and harbours and identify some good anchorages. Perhaps check out Google Maps to get the lie of the land, and consult charts so you know what depth is likely in the anchorage and so what length of anchor line to carry. 
For many, the planning and research is almost as much fun as the time abroad, and the time you spend planning ahead of the trip is always repaid many times over when you get there. 
So in summary, while towing a boat overseas can be challenging, it can also be great fun and create wonderful memories. Go on … you know you want to! Have fun. 
(PS: And write an article for Powerboat & RIB about your trip too.)