Dorset-headquartered Marine-Products-Direct.com is set to stage the UK launch of an innovative new eco propulsion product at the 'BoatLife Live' Show, Birmingham NEC, February 17th to 20th.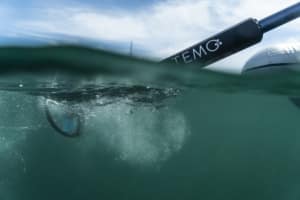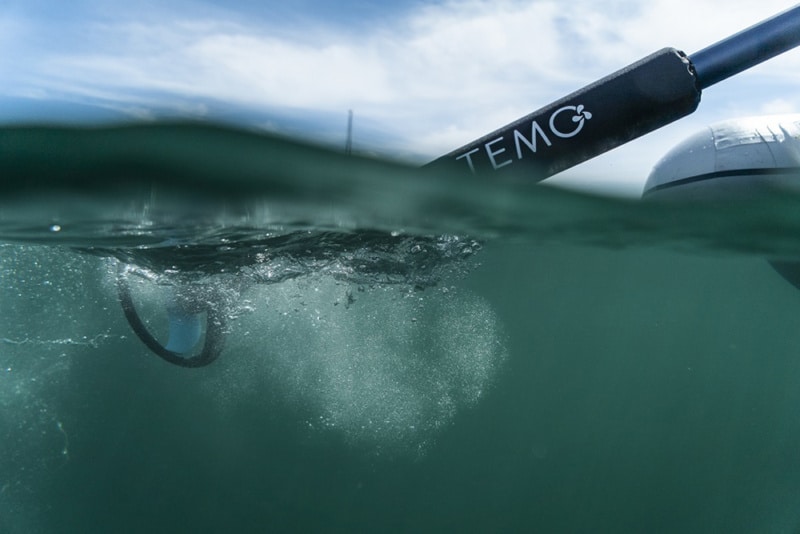 Marine-Products-Direct.com managing director Andy Scott said they are excited to unveil the French made TEMO electric outboard motor on stand E39.  Marine-Products-Direct.com is a marine distribution and technical support specialist for a range of premium marine product brands and was recently appointed the exclusive UK distributor to TEMO.
He said: "We cannot wait to demonstrate this product at Boatlife. TEMO is taking a completely fresh look at how to design an electric outboard motor. The impressive result is an innovative new generation propulsion system. Ultra-light and compact, it combines the lightness of an oar with the effect of an outboard. Think of an electric skull or the famous Thai longtails.
"TEMO has taken the best of both, inspired by urban mobility and electro-portability, as seen in the growth of electric scooters, and the growing drive towards decarbonisation. It is very much a portable eco-friendly product for the times we live in."
Andy said the Temo team in France is having great initial success in its domestic market and is now looking towards rapid international expansion.
"We believe there is a large market out there as the green drive towards electrification and carbon reduction continues to gather pace," he said.
TEMO's innovation is being recognised and it has won several international awards. TEMO·450 was the METSTRADE Connect 2020 DAME innovation winner, the highest European distinction in the maritime industry.

Designed for dinghies, tenders and small boats, the portable system includes a 450W motor, 220V charger, rowlock fitting kit and security device. It weighs just 4.9kg, has a propulsive power of 200W and produces 12kg of maximum thrust from its motor.
Company founder Alexandre Seux began working on the TEMO concept after a round-the-world sailing trip where he witnessed problems surrounding the traditional methods of boat tender propulsion – heavy to transport and hard to store engines and oars which require a great deal of physical effort.
Andy said the Marine-Products-Direct.Com stand will further feature a range of Bennett Marine Trim Tabs, Groco Marine Hardware, Anchor Lift Windlasses, Lasdrop Shaft-Seals, Rocna Anchors and Helly Hansen lifejackets.
Boatlife takes place between February 17 and 20 visit: https://boatlifeevents.com/
For more details on Marine-Products-Direct.Com products contact its sales team: Tel: +44 (0)1202 600011 email: sales@marinecomponents.co.uk  visit: www.Marine-Products-Direct.Com
About Marine-Products-Direct.com
Marine-Products-Direct.com is a partner business to Marine Components International Ltd, privately owned, operating with an office and warehouse in Poole, Dorset, UK.
We focus on sourcing the highest quality and innovative marine products. Brands include Temo Electric Outboards, Bennett Marine Trim Tabs, Groco Marine Hardware, EchoPilot Sonar, Helly Hansen Lifejackets, Sailtimer Wind Indicators, Anchor Lift Windlasses, Lasdrop Shaft-Seals and Rocna Anchors. Marine-Products-Direct operates from a 5500 sq foot warehouse maximising stock availability across the whole range.
The Marine-Products-Direct staff are passionate about quality and service, with over 50 years of industry experience they are on hand to offer expert technical advice, ensuring your product selection, installation and operation is a smooth process.