Mercury Marine have announced their new Avator electric outboard concept, with this new electric outboard being on display for the first time during the 2022 Miami International Boat Show, and the company targeting formal release of their electric outboard products later in 2022 and 2023.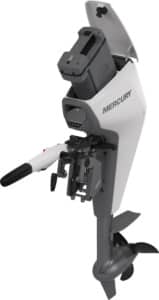 Leveraging Mercury's reputation for hydrodynamics, corrosion resistance, reliability and industrial design, the Avator concept aims to deliver an enhanced user experience for a wide range of vessels and activities. 
Chris Drees, Mercury Marine President, said: 'We are excited to formally announce this bold new phase of our vision for the future. Electrification is strategically important to us, and this concept provides a first look at how we intend to deliver on our commitment to being the industry leader in both internal combustion products and electric propulsion. We aim to take efficiency to a new level, opening up new ways to enjoy the boating experience.'
Avator advances Mercury's commitment to sustainability by offering the prospect of boating with zero direct emissions. 
Further details can be found at www.mercurymarine.com.