Latest-generation fingertip navigation in a powerful MFD that looks like a tablet.
Following their first tablet-like MFD known as Display 1, Norwegian marine tech company Orca have now launched Display 2. The new display sets a new benchmark for compact marine navigation displays as, like a traditional chartplotter, it delivers an ultra-bright 1000-nit screen for daytime, and less than 1 nit for nighttime. The higher the nit rating, the brighter and more visible the display will be in bright conditions. If you're looking for a display that you can use outdoors in bright sunlight, then you need a high nit rating – for example, many phones and monitors are around 600 nits at best. However, like a modern high-end tablet, it offers full-HD resolution, an impressive 220 pixels per inch – higher than most traditional chartplotters.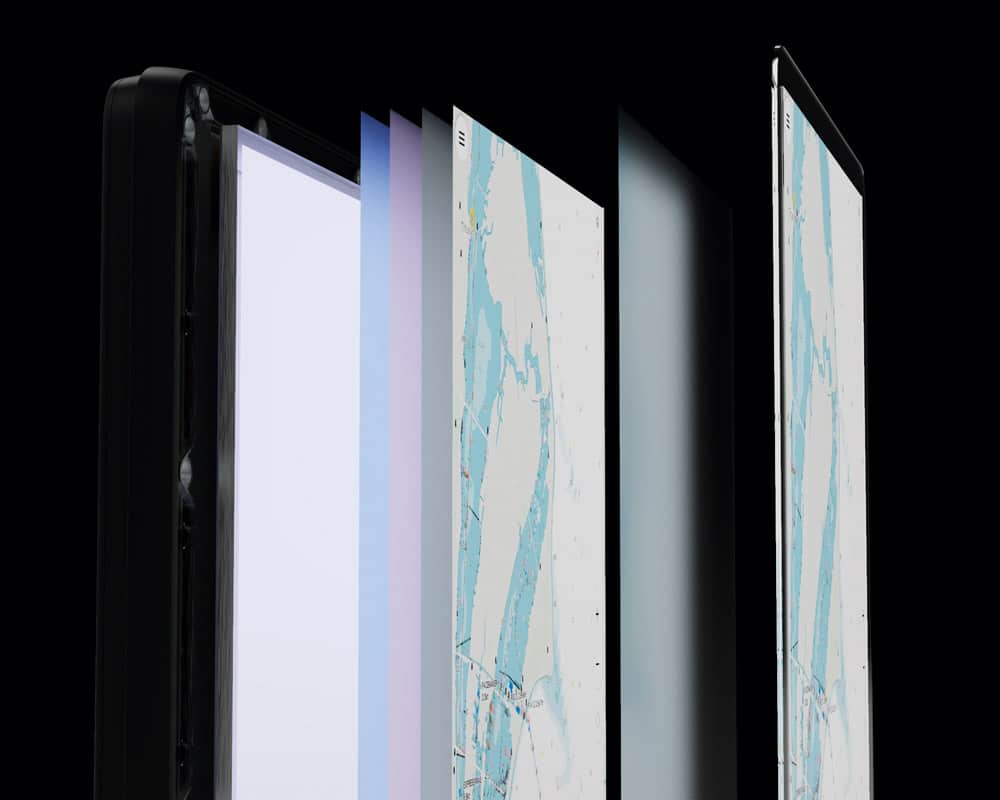 This display is incredibly fast – offering 60% better performance than the previous-generation Display 1, which was claimed to be the fastest navigation display in the marine industry. While traditional chartplotter manufacturers generally don't reveal processor speeds, Orca have published their system spec. This compact 10in MFD is running an 8-core CPU with 2.2GHz performance cores, a dual-core 1.1GHz GPU for instant chart response and 4GB of RAM. In addition, Display 2 has an etched glass surface that minimises screen glare, and Orca's TrueShift optical film allows you to view the screen with polarised sunglasses, creating a screen that is legible in all conditions.
Many boaters already use tablets for boating, and the problem is that they can turn off in extreme heat and strong sunlight. As you would expect from any mainstream leading MFD, it can handle high temperatures. The Orca Display 2 uses a custom-designed battery and components to handle temperatures from -15°C to 55°C. It runs Android 12 and is certified by Google, meaning you can install a variety of apps, boating or otherwise. Needless to say, there are navigational apps that can be used to plan routes on your phone or tablet if need be. When used in stand-alone mode, the internal battery life is eight hours, and there is an ultra-fast 25W wireless charging mount, as well as QI and USB-C charging when ashore.