BoatLife Events have secured SBS Trailers as the title sponsor for the 2023 BoatLife Live event. SBS Trailers are an ideal fit for the event with a huge focus of the show being on the sub-50ft market and trailerable boats.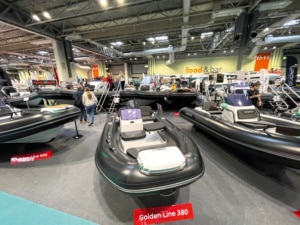 Andy Wyer, MD of SBS Trailers, commented: 'The first show was a great success for us and the sponsorship gives us an opportunity to get even more involved in a show that attracts our audience. We are also local to Birmingham and are so pleased to see a show in the heart of the midlands.'
Richard Dove, MD of BoatLife Events, added: 'With many brands now signed up to BoatLife that sell trailerable boats, SBS are a great fit for the show. The support from this partnership will further enable us to help grow the leisure boat market throughout the year and at the Live event in February.'
SBS BoatLife Live will take place from 16th to 19th February 2023 at the NEC.