Scanstrut's new Flip Pro charger is designed for use with either a 12V or 24V input and features one USB-A and one USB-C charging port. This provides the optimum choice of connection and the fastest charging for devices on board.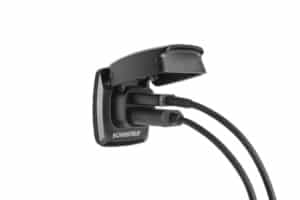 When not in use, the spring-loaded cap remains tightly closed, protecting the ports from the elements. When charging, it quickly locks open to protect your cables when plugged in.
Featuring a super-compact footprint, Flip Pro is constructed from premium marine-grade materials and is IPX4 waterproof, making it completely washdown-ready.
Flip Pro will charge at 36W on a 12V system or up to 60W on a 24V system, meaning it is particularly suitable for charging modern laptops via the USB-C port. It's also twice as fast for charging large tablets and is designed to effortlessly charge both an iPad Pro and iPhone at the same time.
Full details are available at www.scanstrut.com.