With the challenges everyone has faced over the last 18 months making many of us question what we do and why we do it, this may be a good moment to ponder a change in direction. Paul Glatzel takes a look at what it takes to work in the marine sector.
In this article we'll look at the range of options open to you if you are considering working in the marine sector, what qualifications you need and what routes are best for both working and volunteering.
There are so many ways to work, volunteer and have fun in the marine sector that an article can never really do justice to the wealth of options available. Let's give it a go, though!
Volunteering in the marine world takes many forms, with the obvious one being with lifeboat organisations like the RNLI or independents such as the Severn Area Rescue Association (SARA). Lifeboat stations invariably require you to live very close to the station and commit a fair amount of time, but they are a great option. Roughly 90% of people volunteering at the RNLI don't come from a boating background, so don't let whatever profession you do now put you off. Check out the relevant website for opportunities.
A popular option in a number of areas is the Maritime Volunteer Service (MVS). The MVS is a charity dedicated to developing boating skills and runs a variety of boats providing training for members and support for their local areas through patrols, safety cover, etc. It's a great way to very cost-effectively develop the boating skills (www.mvs.org.uk) and other capabilities required so that in time you can potentially earn money within the sector.
Yacht clubs are another source of volunteer opportunities, with many clubs welcoming individuals who want to drive safety boats to support sailing events at the club. RYA and internal training is available, and it's a very good way to get afloat and develop key skills (www.rya.org.uk). 
If you are looking to work commercially, you'll need to attain some RYA qualifications and experience. What you need will depend on the nature of the role, as operating a little taxi boat in a river or estuary is likely to only need RYA Powerboat Level 2 Commercially Endorsed, whereas skippering for a coastal RIB trip or helming a large motor cruiser will necessitate more experience and higher-level qualifications – RYA Advanced Powerboat or the Yachtmaster Offshore Certificate of Competence (Commercially Endorsed). 
Every year we receive numerous enquiries from individuals seeking to become a commercially endorsed skipper overnight in order to be able to helm a boat they intend to buy and use in the few weeks after their call. Those of us who have made our hobby our job all started with often overly optimistic timescales, which then came crashing to earth with a bump of realism. So you don't want to waste time and effort.
Research your idea. It's pretty unlikely that your marine business to make millions hasn't been thought of before, so have a look around and see what competitors do. It may be that you pinpoint an area that's lacking a particular service, but bear in mind that that may be for a reason. 
Accept that there is no way round getting the qualifications you need to be a skipper of a boat. Yes, you could hire skippers, but the best way to understand a business is to start by doing all of the jobs that need doing, and that includes being the on-water boss. Safety and the need to proactively manage risks is so critical that this is best understood by doing it for real.
A question I often get asked is: how long does it take, and how much does it cost, to be an Advanced Powerboat Commercially Endorsed Skipper? Realistically, you are looking at about 20+ days of training, as well as building the experience afloat to support the theoretical knowledge you acquire through courses. Don't skimp on this. Yes, you will find people who say that you can get away without this course or that course, but you are fooling yourself if you try to follow that route. As for what this costs, well of course, what training centres charge will vary, but somewhere between £2,000 and £3,000 will be about right.
The hardest thing to gain is the on-water experience you require. Buying a boat (like a 4–6 m RIB) and getting out doing passages is great and works well, but also look to work as crew on RIB trip boats, on fishing boats, on deliveries, etc. You will learn so much from the really experienced skippers. Realistically, it will take you two to three years minimum to develop the experience you need to operate at the advanced level.
Another option is to instruct others in something that's your passion and become an instructor. In some parts of the country there is a massive demand for instructors, especially if you are flexible regarding your availability. The entry-point role is as an RYA powerboat instructor capable of teaching the basic two-day Powerboat Level 2 course. To attend this course you need a minimum of five years' boating experience (or a year if you boat as part of your job). You only need to hold the Powerboat Level 2 certificate, but it is a good idea to increase your knowledge with a dedicated theory course, and perhaps the intermediate powerboat course too. 
Once qualified, you will need to work for an RYA training centre as you cannot issue certificates yourself, but this means that as you develop you have the knowledge and support of more experienced instructors behind you, which is a great backup and helps you improve.
Rarely do those in the boating world end up super-rich as a product of being a freelance commercial skipper or an instructor. However, if you freelance as part of a wider range of roles that you undertake, this 'portfolio lifestyle' gives you a wonderful life and you'll be the envy of your friends. 
Have fun afloat, and we hope to welcome you to the world of skippering or instructing soon.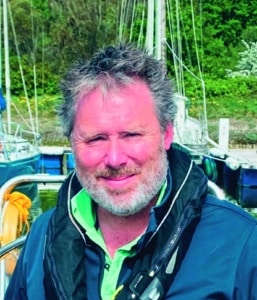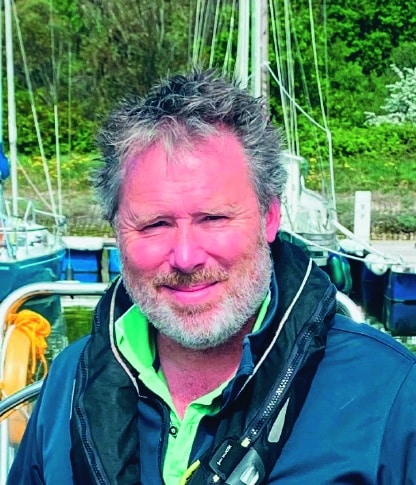 Paul Glatzel is an RYA powerboat trainer and wrote the RYA Powerboat Handbook and the RYA Advanced Powerboat Handbook. He runs Powerboat Training UK and Marine Education in Poole and Lymington (www.powerboattraininguk.co.uk / www.marine-education.co.uk).