Zodiac Nautic have launched their GT limited edition of the Medline 7.5. The result of collaboration with their long-standing partners Fusion and Mercury, Zodiac have taken things further with the Fusion Signature pack, featuring LEDs, underwater lights and a new ultra-sporty look.
This special numbered edition, in a 225CV or 250CV Pro XS package, has been designed for families and friends looking for unforgettable adventures – with a punch. But potential purchasers should be aware that this is an exclusive opportunity and only 30 of them will be made.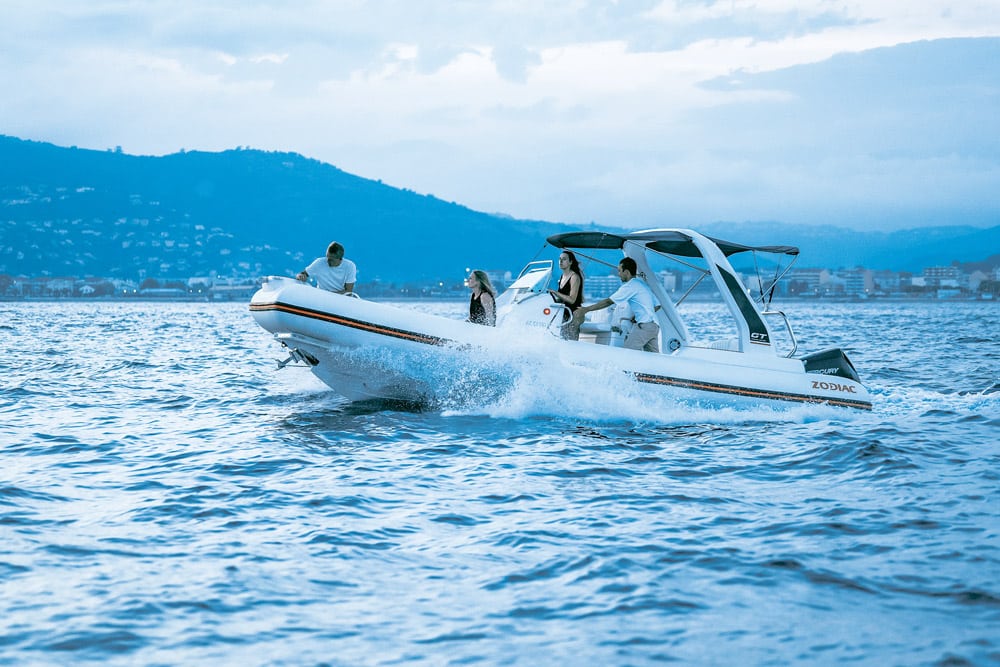 Standard equipment on the new Medline 7.5 GT includes EVA decking, quilted and topstitched upholstery, GT decor, Garmin GPS and probe, a ski pole and an engraved plaque.
For further details visit www.zodiac-nautic.com