Visitors to this year's South Coast & Green Tech Boat Show can win prizes worth over £2500 when they book their free tickets to the show, which takes place at MDL's Ocean Village Marina 21-23 April 2023.
Show sponsor, Raymarine is giving away its state-of-the-art, award-winning navigational equipment in a spectacular free prize draw*.
For first prize, the winner will receive a YachtSense Link Marine Cloud Router. This multi-purpose marine mobile router is equipped with Raynet Ethernet ports, mobile broadband connectivity, and onboard Wi-Fi, allowing crew and family to connect phones, tablets, and PCs to a unified onboard network. YachtSense Link automatically switches between marina Wi-Fi and mobile networks to ensure continuous connectivity.
Engineered for simplicity and affordable performance, a Raymarine Element S 7" Chart Plotter with Wi-Fi and GPS, and the Raymarine LightHouse Chart (preloaded with Western Europe charts), will be going to the person in second place.
In addition, Raymarine will generously be giving away three Lighthouse Charts (preloaded with Western Europe charts) on 32Gb micro-SD cards as runner up prizes.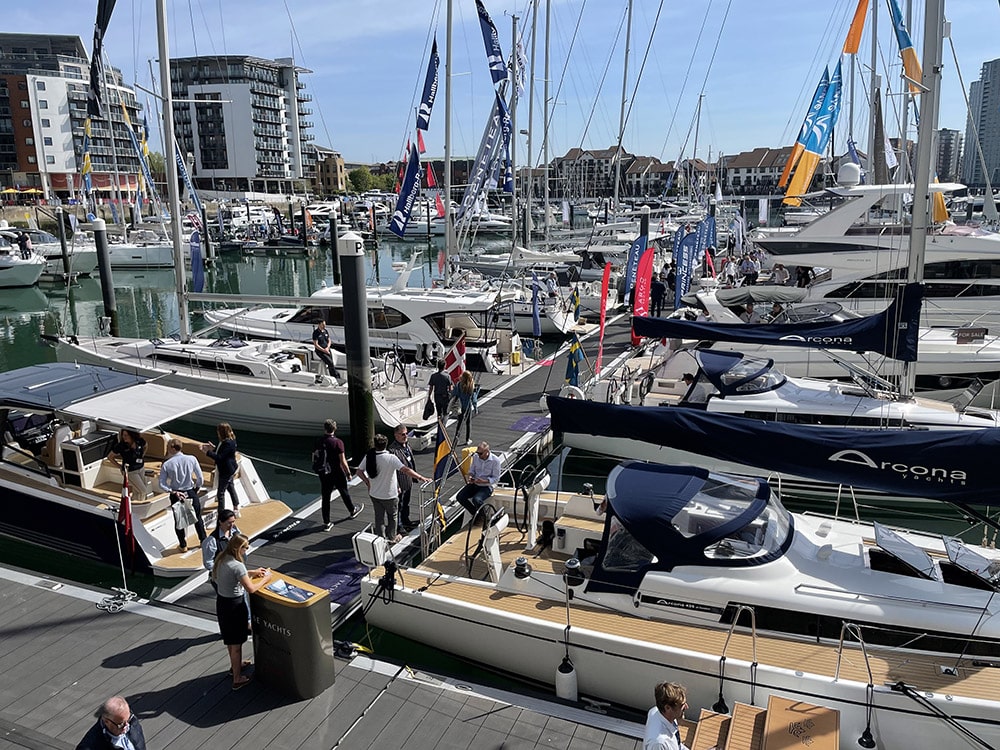 All registered visitors to the South Coast & Green Tech Boat Show will automatically be entered into Raymarine's exciting prize draw. The first name selected in the draw will win first prize, and the second name drawn will win second prize. The three subsequent names drawn will all receive a runner up prize.
As a world leader in high performance marine electronics, Raymarine will also be exhibiting its exciting range of navigational equipment and docking technology at the show, as well as taking a turn on the Innovation Hub stage.
Each day at 13.00, Raymarine's Greg Wells will present Raymarine's new award-winning ecosystem comprising Yachtsense, Yachtsense link (Dame award winner 2022) and the new Raymarine App, which allows users to integrate and access all on board systems such as lighting, HVAC, bilge pumps and more whether onboard or not.
"To be in with a chance to win these amazing prizes from our sponsor, visitors just need to book their free tickets online and we'll do the rest," says MDL Marinas' Tim Mayer, who is organising the show.
"This year's show is shaping up to be bigger and better with over 70 boats on the water from internationally renowned power, sail and electric boating brands. Shoreside, there's plenty to see too, with smaller boats and other marine businesses showcasing their ranges – from sailmakers and rigging specialists to marine insurance and financial services – there's everything someone could need, wherever they are on their boating journey."
During the show, visitors will be able to enjoy product demonstrations from a variety of exhibitors, including ePropulsion's innovative electric outboards, as well as see electric boats in action with demos from RS Electric Boats and Vita Yachts.
JDK Marine will be highlighting how to be more eco-aware when cleaning your boat, while the team from bespoke yacht maintenance and management company, PSA Prime Marine will be offering a 20-point vessel inspection for just £97, plus a free shampoo wash down using environmentally friendly cleaning products.
Refreshments and sumptuous snacks will also be available throughout the show from seasonal kitchen Earth to Oven, and for those looking for something a little stronger, the Renegade Brewery will be on hand with a fabulous selection of thirst-quenching beverages.
Tickets to the South Coast & Green Tech Boat Show are free and can be booked via https://www.mdlmarinas.co.uk/events/boat-show-tickets/. Appointments to view specific boats or meet with the individual exhibitors can also be arranged via a booking portal on the website.
For a full list of confirmed exhibitors to the South Coast & Green Tech Boat Show 2023 visit: www.mdlboatshow.co.uk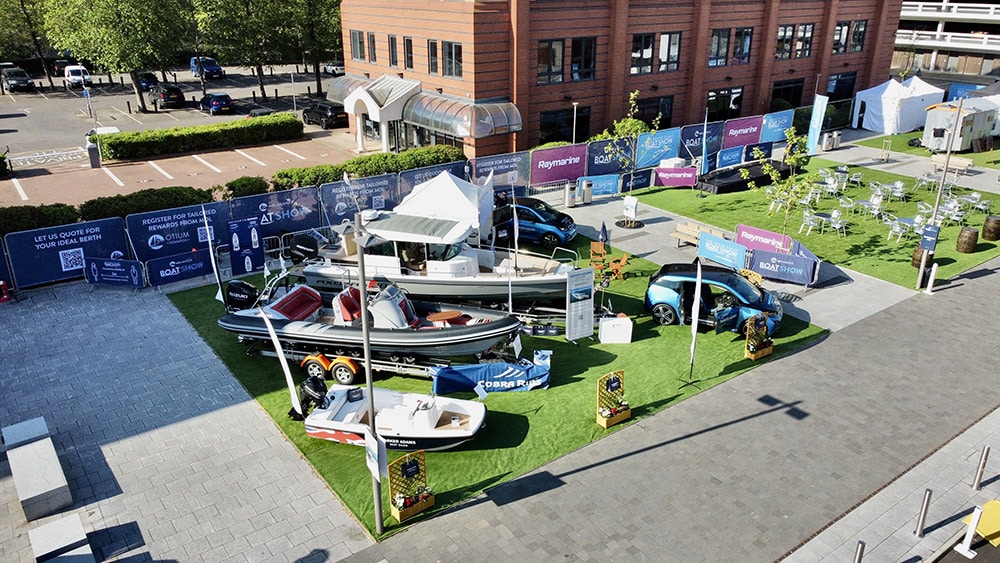 *T&Cs apply.