With an impressive power density, this battery offers the grunt that bigger boats demand.
With a huge 83kWh capacity and 250kW of power at 450V (equivalent to 340hp), this battery has been developed to provide the level of power that electric marine propulsion needs. Sealence are not newcomers to the concept of green marine power. Back in Issue 162, we reported on their electric pod-housed DeepSpeed marine jet drive, which with 10 years' R&D is claimed to offer unparalleled levels of efficiency. Now with DeepSpeed in production, Sealence have developed a battery of proportional capability. 
This battery is not only a powerhouse in its own right but it has brought a new dimension to lithium battery safety. The whole battery pack is immersed in a flame-retardant liquid, which prevents damage in one cell from spreading to adjacent cells and subsequently triggering a chain reaction. In effect, this lithium battery cannot catch fire. Safe-Li is also equipped with intelligent software algorithms governed by a proprietary BMS (Battery Management System). This is capable of transmitting unlimited data, such as real-time charging information or battery health status, to a mobile phone or computer, as well as receiving software updates via OTA (On the Air) anywhere in the world.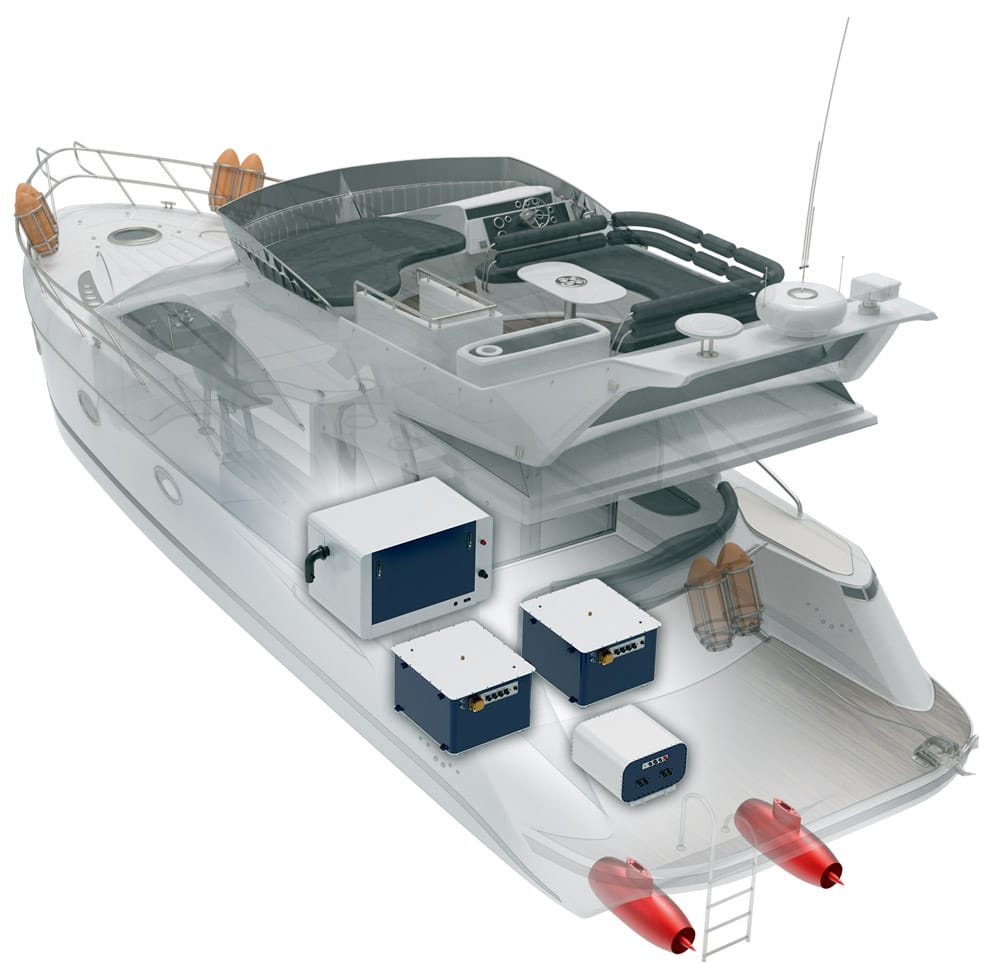 It boasts 'best in class' for both its compact dimensions of 90 x 80 x 60 cm and for its 550kg weight. This makes it one of the leading big lithium batteries in terms of power/weight density built for heavy-duty intense use. Safe-Li is intended to equip electric-propelled motor yachts from 12 to 18 m, as well as providing silent energy for on-board services.