The Cannes Yachting Festival, the first major international boat show in the season, opens its gates from 12 to 17 September. During the event more than 700 boats of all sizes (from five to fifty metres) will be presented, including 130 previews. The latest edition of the largest in-water boat show in Europe will see a new area in the heart of the Vieux Port be inaugurated: a marina for more than 50 small 8- to 12-metre motorboats.
The market segment for 8- to 12-metre motorboats is experiencing high growth. In France 10,748 new registration applications were registered with the Ministry of the Sea in 2021–2022, representing 12% of the total number of applications (sources: Fédérations des Industries Nautiques). This type of boat, rigid or semi-rigid, is usually fitted with a cabin but does not have a real sleeping berth. These boats are highly versatile for day trips as well as short cruises along the coast. They have inboard or outboard engines, often chosen by the leisure boat owner.
Since 2021, with a yachting industry that's booming, leisure boat owners and new buyers have shown clear interest in this type of small motorboat usually known as a «dayboat», which, as its name suggests, makes it possible to spend the day at sea in the best conditions. This year we are pleased to provide this new marina for our exhibitors and visitors, which opens up the Festival's in-water display to boats under 10 metres for the first time. It will accommodate around fifty small 8- to 12-metre boats in the heart of the Vieux Port, next to the area dedicated to inflatables. From the model exuding Scandinavian style to the dayboat that is ideal for diving via technology-packed gems, our visitors, professionals and the general public will enjoy finding in-water the best in terms of design, innovation and performance in this market segment,» explains Sylvie Ernoult, Director of the Cannes Yachting Festival.
Here is a selection of small boats that can be seen in the new marina during the next Cannes Yachting Festival:
LEISURE 28 – RAND BOATS Location: PAN020 – Dimensions: L8.44 m and W2.25 m – Shipyard based in Denmark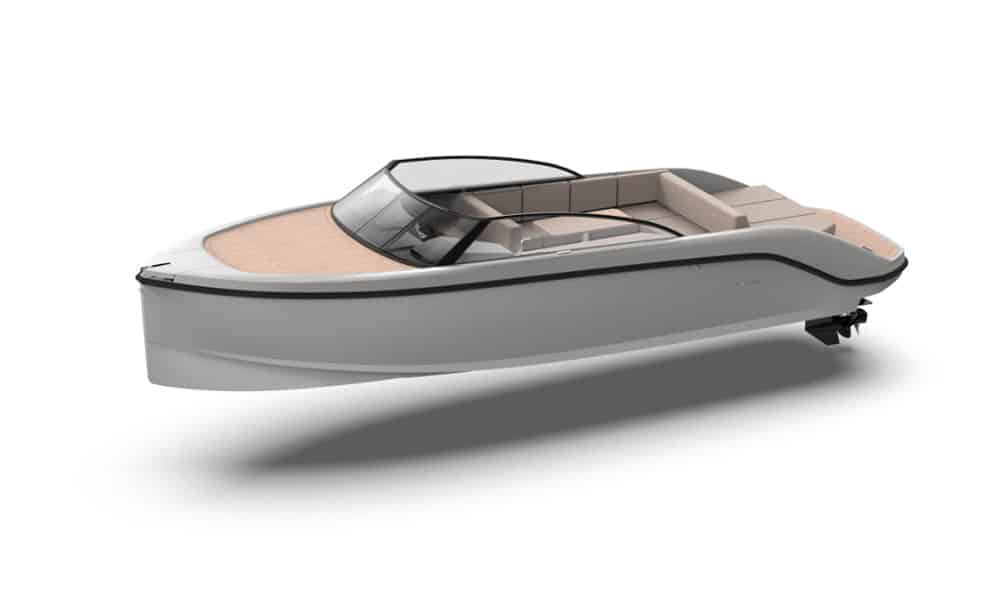 At 8.44 metres, the Leisure 28 is the perfect monohull for motorboat enthusiasts and those looking for the perfect combination of modern Scandinavian design and raw performance. The Leisure 28 is one of the most popular design boats in its category. The minimalist approach and elegant yet simple lines define what luxury really means at sea.
SILENT YACHTS – SILENT SPEED 28 Location: PAN039 – Dimensions: L8.60m and W2.80 m – Shipyard based in Italy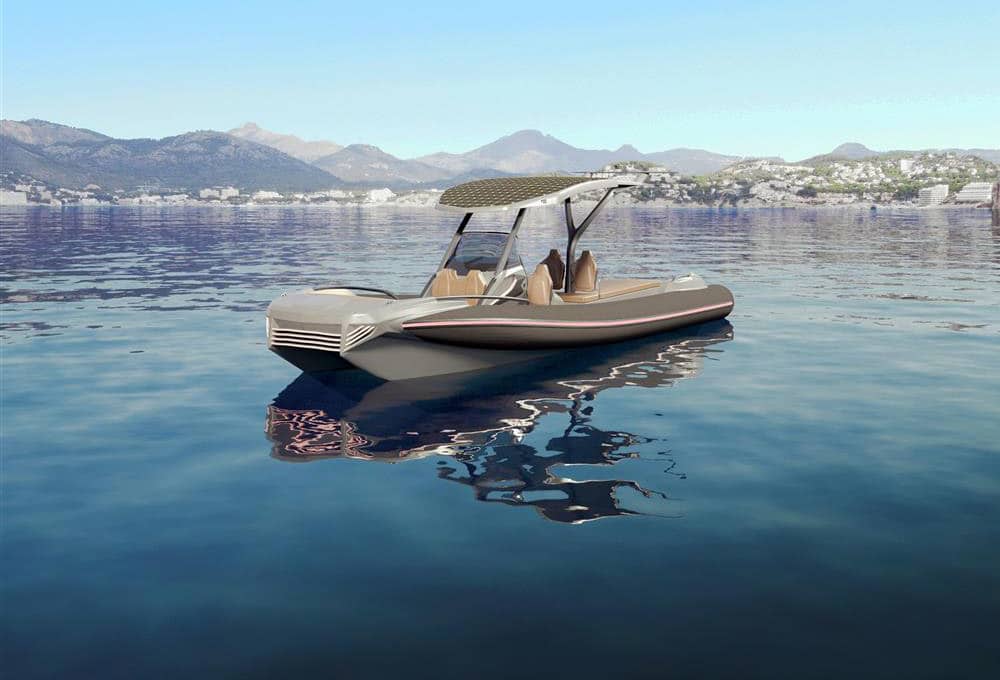 The Speed 28 is a boat combining futuristic design with a superyacht finish which makes its world preview for the Silent Yachts brand. It is powered by a state-of-the-art eD-TEC drivetrain, including foil assistance and solar cells embedded in the hardtop. It represents a perfect blend of unmatched performance, range and comfort.
SEA RAY – 250 SUN SPORT Location: PAN024 – Dimensions: L7.90m and W2.59m – Shipyard based in the United States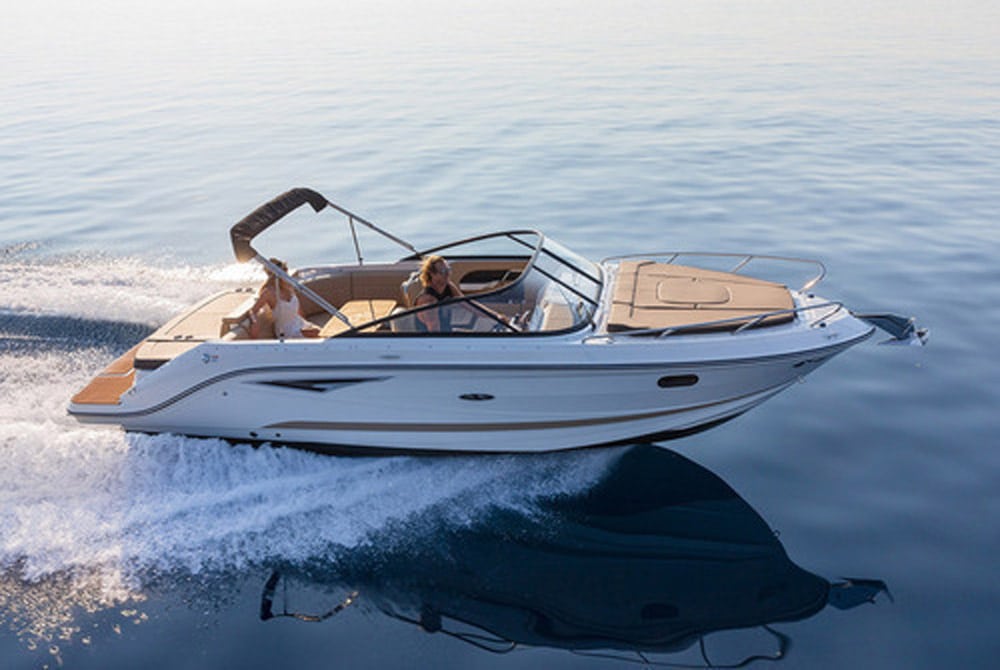 The 250 Sun Sport exemplifies Sea Ray's craftsmanship with a fully-fitted cabin you can rest in sheltered from the weather, or sleep onboard in for a weekend getaway. The Sun Sport range gives leisure boat owners the opportunity to enjoy the sportiest and safest cabriolet in its class. It's a must-have cruiser for water skiers or underwater activities, thanks to its submersible pontoon.
NAUTIC YACHTS – NAUTIC 880 Location: PAN035 – Dimensions: L9m and W3.05m – Shipyard based in Poland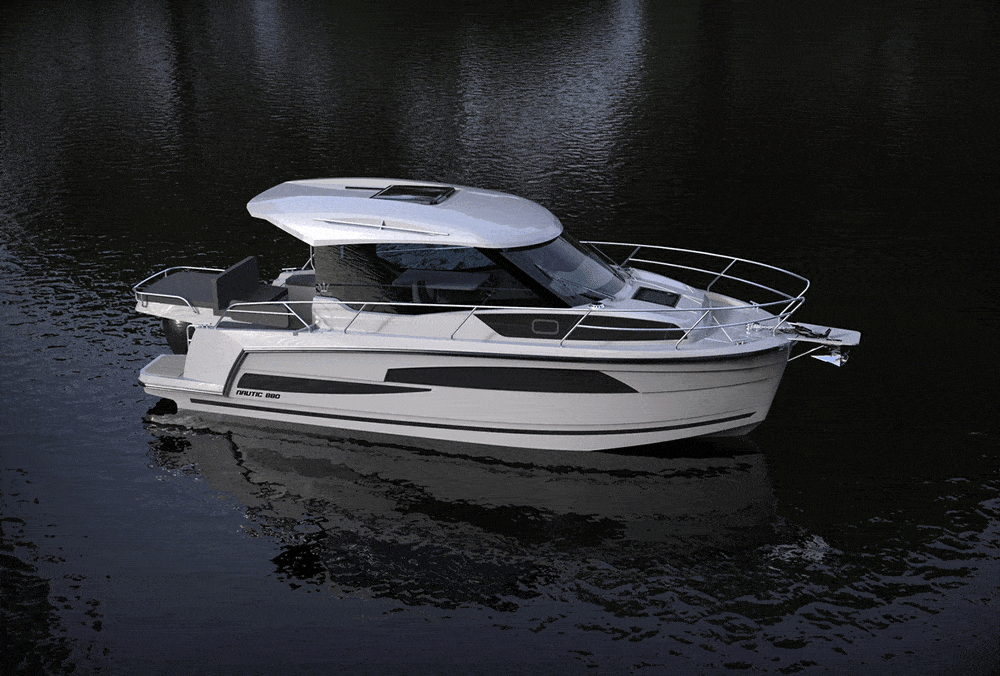 The Nautic 880 is a dayboat making its world debut. It has a closed cabin while providing a sun-drenched terrace at the back of the boat. Its safe and functional design, technical features and compact dimensions guarantee handling and safety while out on the water.
TERRA NAUTA YACHTS – TERRA NAUTA YACHTS 30 Location: PAN030 – Dimensions: L9.65m and W3.10m – Shipyard based in Croatia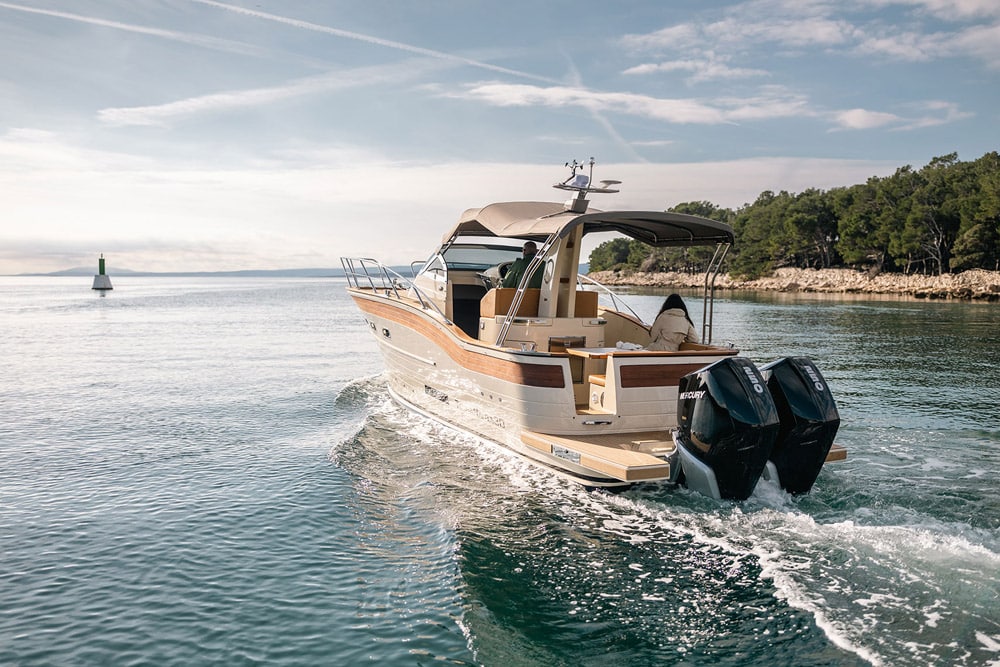 Outstanding sailors who love the sea love the style of the Terra Nauta 30, as well as its power, retro look and Italian elegance. Its high bow is a trademark of the brand, serving as protection for sailors in bad weather. The large open, flat deck gives the boat its personality.
HANSE YACHTS – RYCK 280 Location: PAN023 – Dimensions: L9.51m and W2.81m – Shipyard based in Germany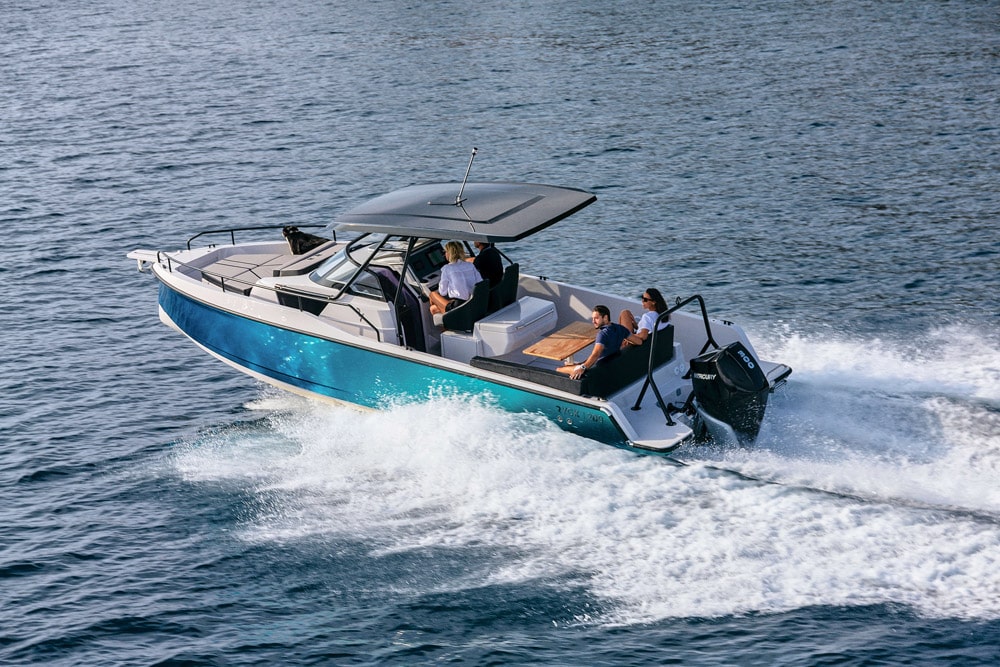 German boat brand Hanse Yachts offers a fully customisable monohull, the Ryck 280. Six configurations are available, from Speed & Performance to Dive & Climb and Surf & Fun.
CORMATE – CORMATE T28 Location: PAN021 – Dimensions: L8.46m and W2.55m – Shipyard based in Norway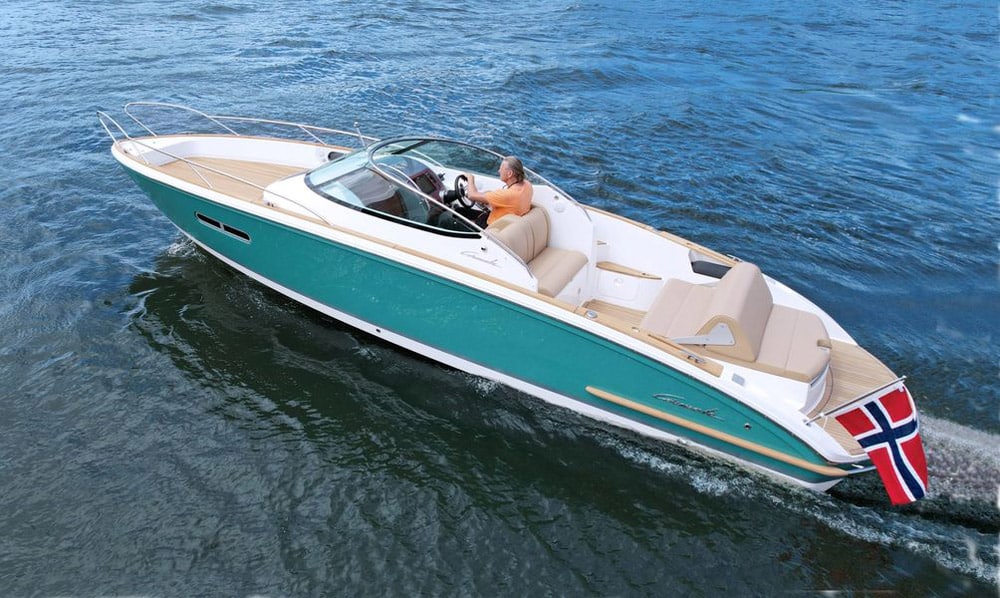 Presented for its world preview, the Cormate T28 is a monohull boat designed in Norway with an exceptional finish and striking details. The T-28 combines centre console usability with the comfort of a day cruiser. The open, user-friendly design allows easy access to all of the boat's outside areas.
CANELLI YACHTS – CANELLI YACHTS 30 Location: PAN024 – Dimensions: L9.76m and W2.90m – Shipyard based in Italy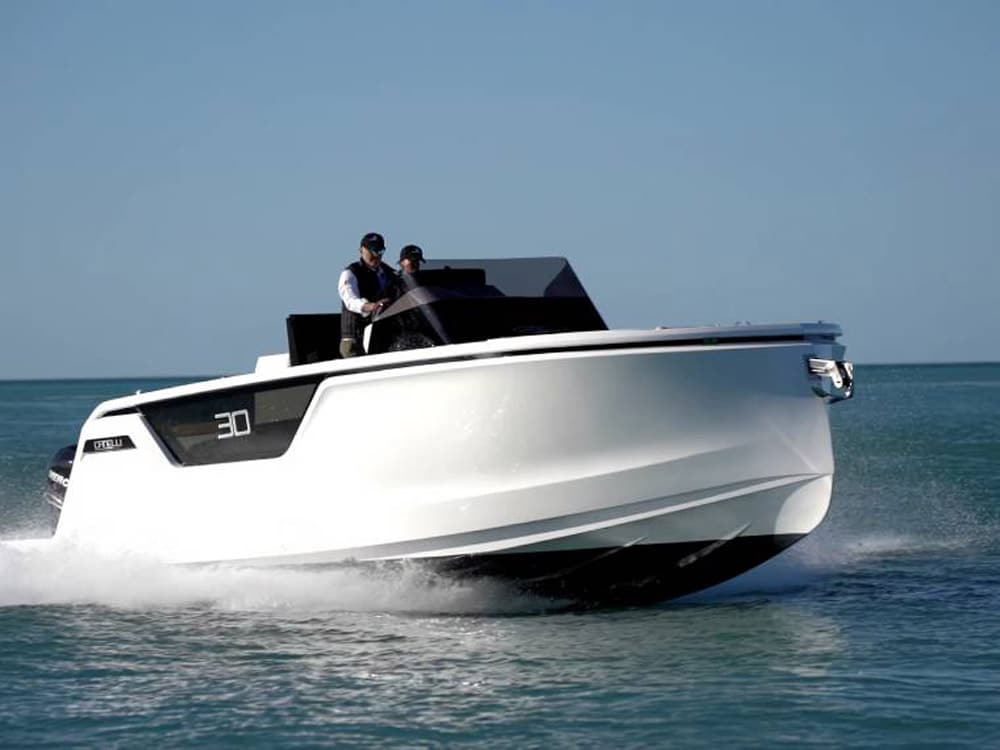 As weight is essential for a comfortable, high-performance boat, Canelli Yachts decided to use a Vinylester resin infusion to build a monohull that is as light as possible. It incorporates twin tiers to increase the boat's watertightness, stability and speed. The walkaround has wide passages ensuring navigation is comfortable.
Information
Location : Vieux Port and Port Canto, Cannes Dates
From Tuesday 12 to Sunday 17 September 2023
Opening hours : Open every day from 10am to 7pm
Late night opening on Friday until 10pm
Closing at 6pm on Sunday
For further information about the Yachting Festival – cannesyachtingfestival.com